Whether you're a homeowner looking to install a backyard swimming pool, or a contractor with a city construction project, you need quality mobile crane hire. Mighty Cranes is your local crane hire company providing reliable and safe crane hire Brisbane wide. If you want quality crane hire at competitive prices call Mighty Cranes on 0477 000 976 today, and take advantage of our free quote and comprehensive lift plan offer.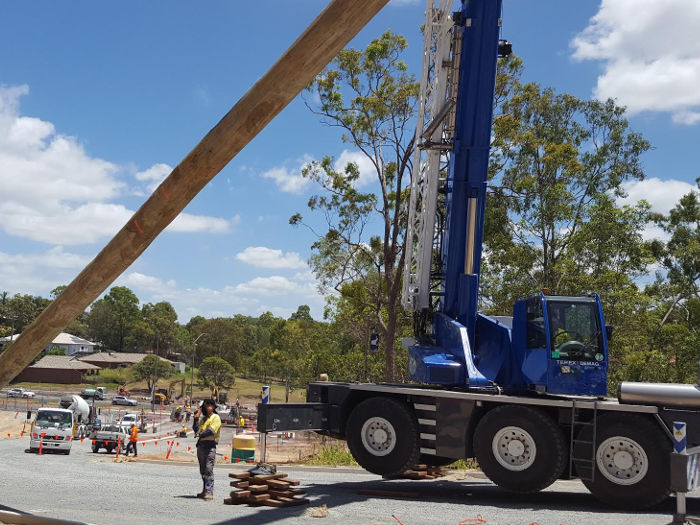 There are a number of benefits when hiring a mobile crane including saving money with competitively priced hourly rates and the flexibility of choosing the best crane for each job without the purchase, maintenance, and repair costs of purchasing a crane.
Save Money
Hiring a mobile crane for your construction projects means that you will save money on the huge upfront costs of purchasing a mobile crane. Additionally, owning a crane comes with a range of associated costs and responsibilities including storing the crane when not in use, organising and paying for regular maintenance as well as any repairs that may be required.
Due to the huge costs of owning and maintaining a crane, if you don't have constant flow of jobs that require crane lifts, hiring a crane is a cost effective alternative.
Versatility To Accept Any Job
Mobile crane hire also gives you the flexibility of being able to accept any job and simply hire the necessary equipment. Conversely, after investing money into purchasing a crane you may not have the available cash flow to hire the right equipment for the job.
This is important as each crane is designed for a specific purpose and should not be used for jobs outside of the scope of its design.
For example, some jobs may have no road access requiring an all terrain or rough terrain crane, whereas, others may require a compact crane that can be used for lifts with limited access such as a Franna crane.
High Lifting Capacity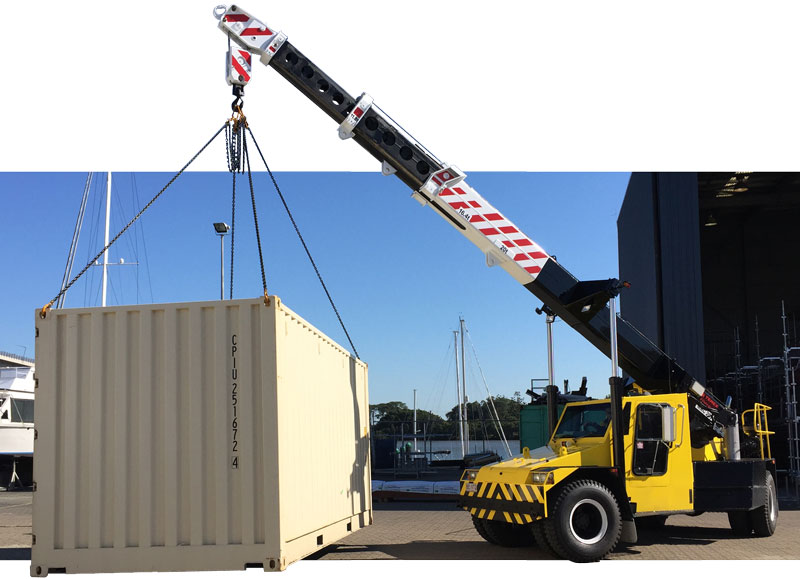 An often underrated benefit of hiring a mobile crane is their astounding lifting capacity. In fact, some mobile cranes have greater lifting capacities than standard tower cranes. Combined with their compact size and quick set up time, mobile cranes are the perfect heavy lifting machines.
Mighty Cranes has a range of mobile cranes with varying lifting capacities available to suit your needs. This includes a 20 ton Franna crane, a 22 ton rough terrain crane, and a 55 ton all terrain crane, plus we have larger cranes available on request.
Mighty Cranes – 24/7 Mobile Crane Hire Brisbane
We know that most construction projects don't go exactly as planned which is why we provide our customers with the flexibility of 24/7 crane hire. Our highly trained crane operators are on call 24/7 to ensure that your job is completed as quickly and safely as possible. Whether you're looking for a competitively priced crane hire quote or a mobile crane hire company that operates outside standard business hours, Mighty Cranes has got you covered. Give us a call today on 0477 000 976 to book your next lift!