What License & Insurance Is Needed To Operate A Mobile Crane?
Mobile cranes can be used to efficiently complete tasks in a matter of minutes that would otherwise take multiple hours and a lot of manpower. However, like any heavy machinery, operating a crane comes with a range of risks and hazards.
Though thorough planning and experienced crane operators will significantly reduce the risk of anything going wrong during the lift, it's important to make sure that your team and project are covered in the event of an accident. For this reason, it's essential to ensure that your crane operators are adequately trained, licensed, and insured before carrying out any work on site.
Mighty Cranes are your local crane hire specialists, providing reliable crane hire services Brisbane wide at an affordable price. We will always ensure that our operators and equipment are adequately insured for any work we carry out on your site to give you peace of mind. Call Mighty Cranes for all of your crane hire needs on 0477 000 976.
What License Is Needed To Operate A Mobile Crane?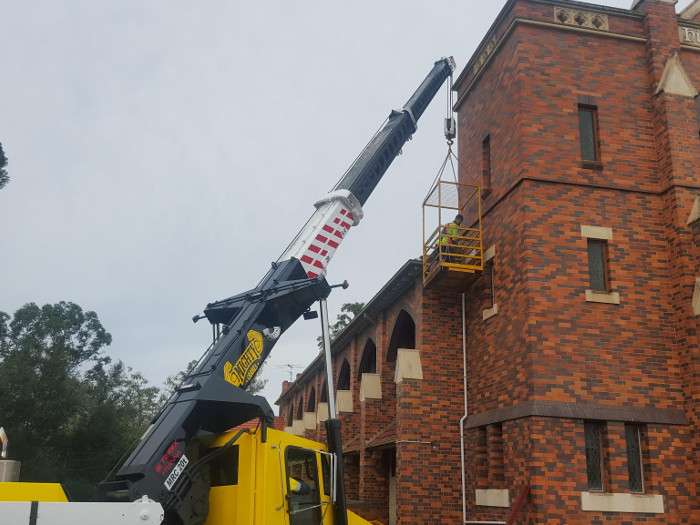 Crane operation is high risk work that involves the lifting and transportation of heavy loads. As with the operating of any heavy equipment, it is imperative a crane operator is adequately licensed and trained to ensure the health and safety of everyone involved.
Additionally, ensuring that your crane operator is licensed and experienced will save you time and money as you can count on them to complete the job safely and efficiently.
In accordance with WorkSafe Queensland, a CN high risk work license is required for the operation of non-slewing mobile cranes, such as a Franna crane. This license is needed for the operation of any non-slewing mobile crane with a lifting capacity greater than 3 tonnes. In Queensland, you need to hold the crane ticket that corresponds to the size of crane you will be operating.
However, you will need to display a high level of competence before you are eligible to apply for your High risk work license. In fact, prior to training and applying for the necessary high risk work license, you will need to complete the relevant training course at a Registered Training Organisation.
What Insurance Is Needed When Operating A Mobile Crane?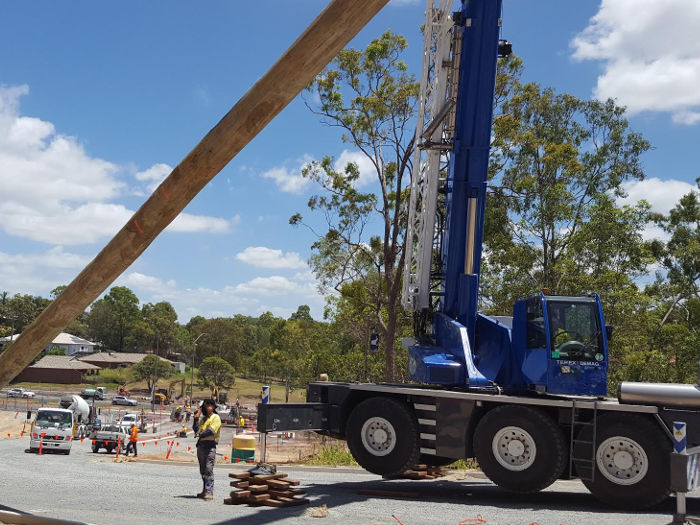 As with any equipment used on a construction site, it is always a good idea to have crane insurance. Crane operation involves the operation of heavy machinery and often involves the maneuvering of costly loads ranging from building materials to caravans, pools, vehicles, and more. Taking out the appropriate insurance policies will help to protect against the small chance of an accident occurring during crane operation that could otherwise have a catastrophic impact on your project and business.
There are a number of different types of crane insurance policies available ranging from general liability insurance to comprehensive crane insurance.
Mighty Cranes offers reliable crane hire in Brisbane at an affordable price. All of our operators and equipment available for hire are fully insured for your peace of mind. For more information, give us a call on 0477 000 976 and ask about our free quote and lift plan offer.