Looking to hire a crane but not sure what you need to know? The following is a list of exactly what details you need to know to make getting a crane hire quote as easy and accurate as possible.
Need a quote now? Call Mighty Cranes. We make crane hire simple and can even meet you onsite for a free quote and comprehensive lift plan. Call 0477 000 976 today!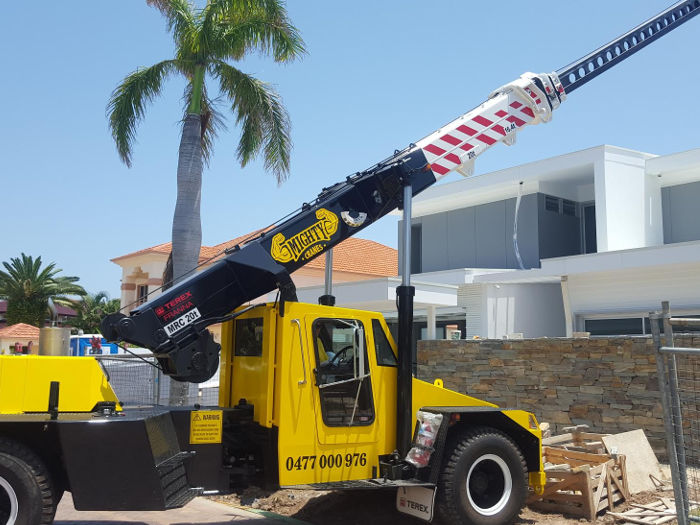 Getting A Crane Hire Quote – What You Need To Know:
Before hiring a crane it's important to know what size and type of crane you need as this will ensure that you don't waste money on a larger crane than needed. To determine this you will need to know:
1) Item Weight
First you will need to know the weight of the item that will be lifted. If you don't already have access to this information it should be available from the distributor. It is also handy to know the approximate height of the building or obstacle that the item will be lifted over. This will help to determine what the lifting capacity of the crane needs to be.
2) Nearby Obstructions
Take note of any nearby obstructions that could be difficult for a large crane to maneuver around or under such as low hanging tree branches and power lines. Your crane hire company will need to know this to properly plan the lift, for example, they may need to contact the energy company and let them know to ground the power lines near the job site.
3) Lift Site Conditions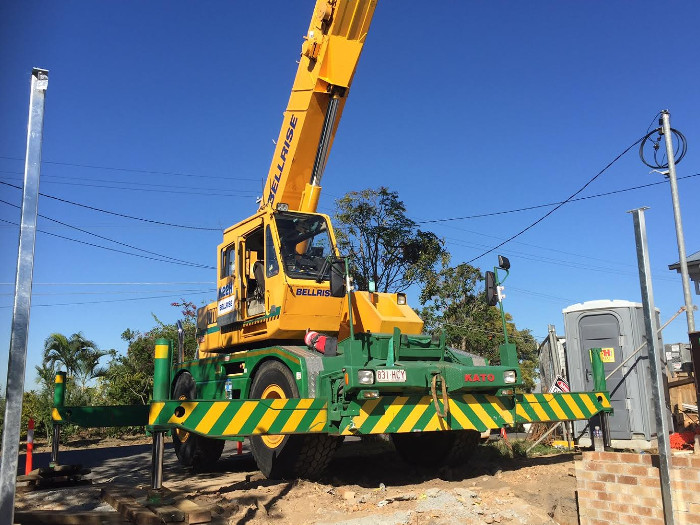 What is the ground condition like where the lift will be performed? Is it paved or dirt? Flat or sloped? Is there a big area where the crane can be setup or is space limited? This information will also be used to determine the best type of crane for the job.
4) Site Access
You will also need to inform your chosen crane hire company of the available site access. Is there road access to the site? Are there any sharp turns or steep grades to get to the job site? This information is important to determine whether or not the lift is possible, and if so, what type of crane will be required.
Free Quote & Lift Plan – Mighty Cranes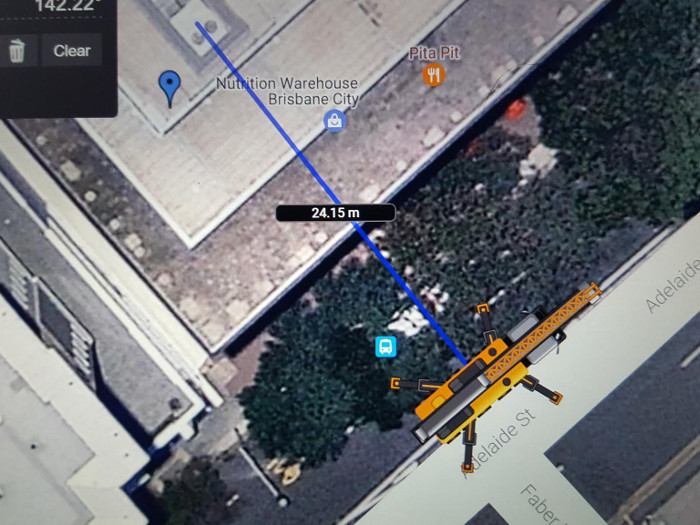 Mighty Cranes offers a free quote and lift plan where we can meet you on site to create a comprehensive lift plan at no cost to you! For no hassle quotes and reliable crane hire Brisbane call Mighty Cranes on 0477 000 976. Our team of experienced crane operators are on call 24/7 for all of your Brisbane crane hire needs.