Whether you're installing a swimming pool in your backyard or heading a large city construction project, ask yourself the following 5 questions to ensure that your next lift is completed safely and successfully, and without blowing the budget.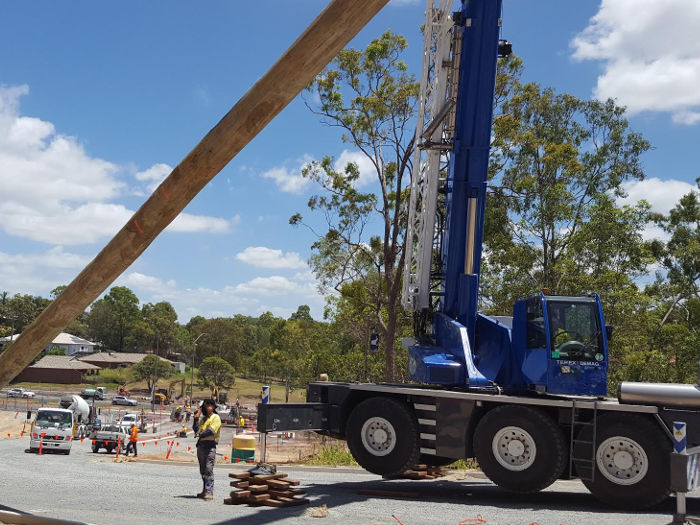 1) What is the size and weight of the lift?
When hiring a crane it is important to have details about the materials involved in order to receive a more accurate quote. This is because the size and weight of the lift can vary greatly depending on the materials involved. So rather than asking for a quote on lifting 'building materials' or 'a swimming pool', have the weight and dimensions of the items to be lifted on hand. This will help the crane hire company provide a more accurate quote, and ensure that the appropriate rigging equipment and crane is used for the job.
2) What are the conditions of the construction site?
You will also need to provide details about the conditions of the construction site including:
Ground Condition
Obstructions
Access Restrictions
When assessing the ground condition of your construction site consider whether the ground is level or uneven, and whether or not the terrain is rough or hard to deal with. This will be a deciding factor in determining which crane is right for the job.
It is also important to provide details of any obstructions that could limit the movement of the crane such as overhead power lines, trees, nearby buildings, etc.
Finally, provide your crane hire company with details of access restrictions to the site such as whether or not there is road access, or if there is limited space for the lift, requiring a more compact crane.
3) What is your budget?
Having a clear understanding of your budget for the lift will help you to choose the crane hire company that best suits your needs. If you're unfamiliar with the cost of crane hire you can call around a few different crane hire companies to get a realistic idea of what your budget should be.
However, it's important to consider more than just cost when choosing a crane hire company as safety and experience are important factors for any successful lift. [Click here for more information on choosing the right crane hire company.]
When obtaining crane hire quotes you should also be on the lookout for any hidden costs that could blow your budget. Mighty Cranes offers transparent crane hire quotes to ensure that your next crane lift is completed on time and in budget.
4) Will the crane hire company inspect the site before the lift?
In order to provide an accurate quote and orchestrate a safe lift, the lift should be planned in detail before the crane arrives on site. That's why it's important to choose a crane hire company that will inspect the job site before the lift.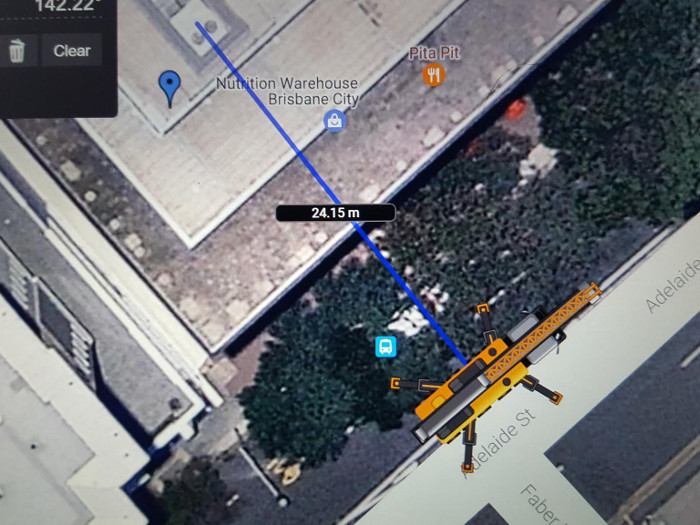 Mighty Cranes can arrange to meet you at your job site, at no cost to you, to provide an accurate quote and comprehensive lift plan to reduce the risk of unexpected obstacles or setbacks, and ensure that your next lift goes off without a hitch.
5) What kind of crane should I hire?
The type of crane you should hire depends on the size and dimensions of the lift, the ground conditions of the construction site, and site access restrictions. Some of the most commonly used mobile cranes for Brisbane construction sites include Franna cranes, all terrain cranes, and rough terrain cranes.

If you're not sure which crane best suits your needs contact Mighty Cranes on 0477 000 976. Our team of highly trained crane operators are on call 24/7 for all of your Brisbane crane hire needs.