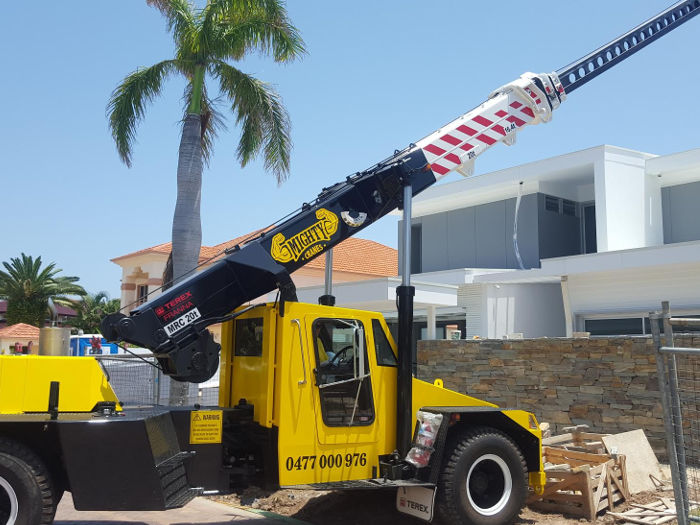 The Franna crane is an Australian designed crane and has been in production since the 1980s. From its creation the Franna crane has dominated the Australian market. Their popularity stems from their versatility as a "pick-and-carry" or "taxi" crane. This makes them the favourable on construction sites where objects need to be taxied around. They are also great options for mines, workshops, marinas and residential sites. The lifting capacity of Franna cranes varies from 10 to 25 tonnes. Call Mighty Cranes Today for your Franna crane hire needs on the Brisbane Bayside.
City Crane Hire
Mighty Cranes have both All Terrain and Rough Terrain cranes in their crane fleet. The advantage of city cranes is their compact size with minimal setup. City cranes have adjustable turning circles and telescopic booms making them a great option for tight access job sites. Call Mighty Cranes Today for your City crane hire needs on the Brisbane Bayside.
Boat Lifts
Being based on the Brisbane bayside we are close to the local marinas in Wynnum and the Redlands areas.  Our fleet consists of both City cranes and Franna pick and carry cranes with a capacity of up to 120 Tonnes. Our close proximity  makes us a great choice for any boat lift where a crane is required. 
24/7 Availability
Mighty Cranes fleet of cranes are available 24/7 for scheduled or last-minute emergency crane hire. We are able to provide quick and efficient crane hire services 24/7  throughout Brisbane and the Bayside. Call Mighty Cranes today for a free quote and lift plan
What type of crane do you need?
We have you covered, the crane needed depends on the job site and what is being lifted. We provide a free quote and lift plan where we will give you expert advice on what crane is needed. Call Mighty Cranes Today on 0477 000 976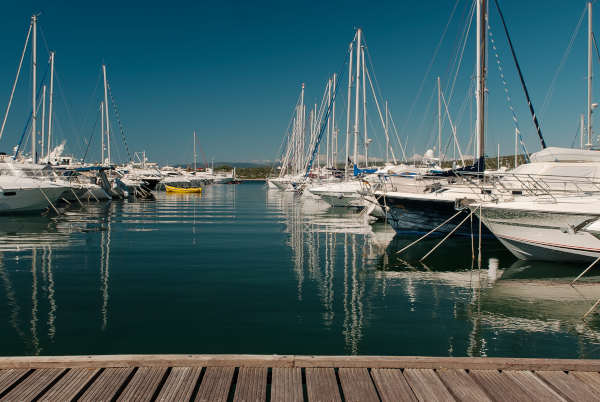 MIGHTY CRANES
Mighty cranes are the local go-to company for crane hire in the Brisbane Bayside area. We have been in the Bayside area for years and have assisted both commercial and residential customers.  Our fleet of cranes cover pick and carry, rough-terrain, all-terrain, and city cranes. The team of crane operators and dogmen are able to assist you with tight or limited access lifts.
Brisbane Bayside Crane Hire
Based in Thornlands, Mighty Cranes is ideally situated to provide quality mobile crane hire to Brisbane Bayside and the Greater Brisbane area. Mighty Cranes experience and expertise covers a wide variety of applications. Some of the projects we have covered include;
Commercial
Construction
Mining
Air conditioning
Boats
Pools
Spas
Shipping containers
Sheds
Solar panels
And more

Free Quotes
We plan every lift and we're able to meet you on-site for a free quote, consultation and lift plan ensuring you have the right team for your next lift.
 Need A Mobile Crane Company? We Cover A Wide Range Of Services:
Sheet metal roofing
Frame lifts
Demolition & decommisioning
Mine works
Tunnels
Road infrastructure
Emergency
Railway maintenance
Material lifts
Dual lifting
Gas vessels
Accident recovery
Power grid installations
Portable buildings
Glass panel installation / removal lifts
Insulated roof sheets
Bridges
Stadiums
Removing structural steel
Modular homes
Lifting boulders
Wood Chipper Lifts
Spa installation and removal
Residential
Commercial
HVAC / Air Conditioning Installations
Awnings