Looking for a reliable crane hire company to assist in rigging and lifting for tilt-up concrete panel erections? Look no further than the team at Mighty Cranes. We have a great fleet of cranes available for wet hire with operator and Dogmen and also offer dual lifting services. Our fleet of mobile cranes includes Franna taxi cranes, the Kato 22 rough terrain crane and the Demag 55T all-terrain crane, ensuring we have the crane for every lift.
We provide crane hire services across various industries, including construction, mining, boat building, HVAC, and more. We're a local Brisbane crane hire company based in the bayside area and servicing the Greater Brisbane, Logan and Ipswich areas.
Make sure that your next lift is completed on time and within budget. Call Mighty Cranes today for a free quote and comprehensive lift plan.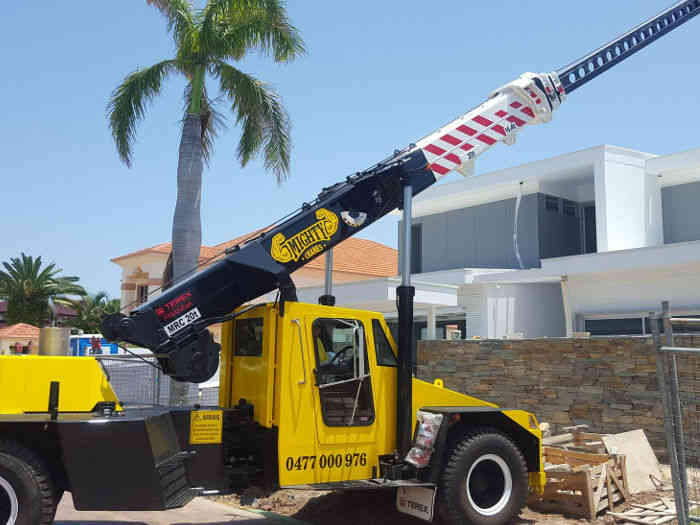 Mighty cranes fleet includes Franna cranes, arguably the ultimate taxi crane available. It was designed here in Australia during the 1980's and took the world by storm. Our fleet includes the Franna AT20s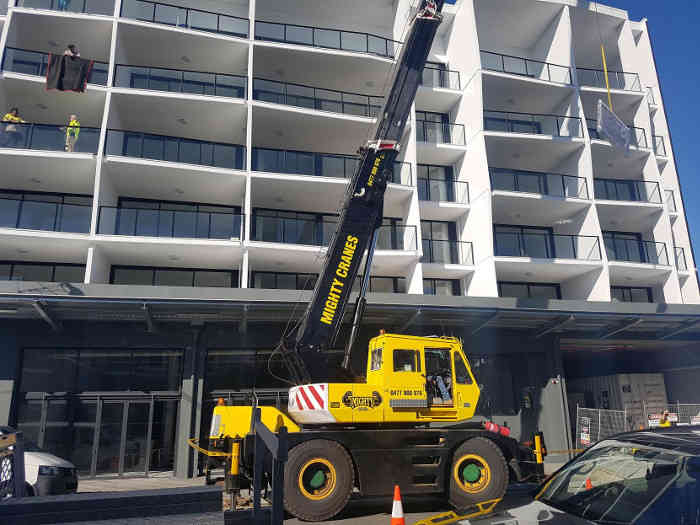 Our diverse fleet of cranes includes the Kato 22 rough terrain crane, designed to perform safe and stable lifts on any terrain. The Kato 22 is a city crane equipped with off-road tyres, the ability to switch between 2-wheel and 4-wheel drive and out-rigger floats, making it an excellent choice for tight access lifts 22 Tonne and under..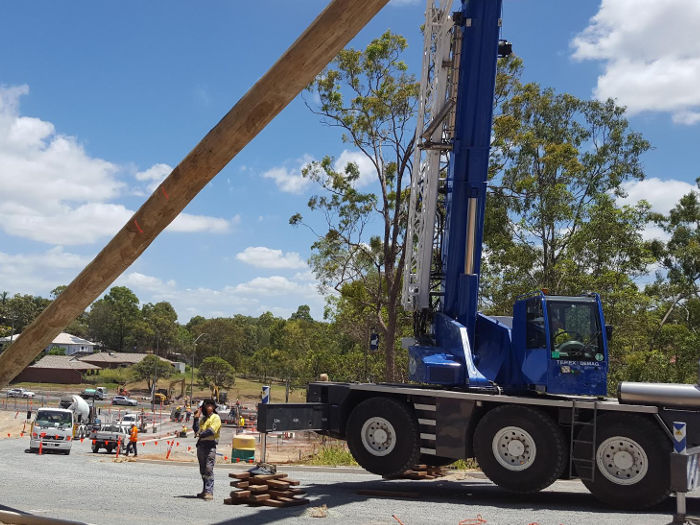 All-terrain cranes are designed for use on public roads and rough terrain job sites. The Demag 55T is equipped with off-road tyres, all-wheel drive suspension and outrigger floats making it the ultimate crane for tight access lifts 55 Tonne and under.