For many construction companies where the use of a crane is few and far between, crane hire is the obvious choice. However, it can be difficult to know which type of crane hire best suits your needs, wet crane hire or dry crane hire. Below is a list of the differences between wet and dry crane hire and the benefits of each type.
What is Wet Hire?
Wet crane hire is crane hire that includes the hire of a trained crane operator. Wet crane hire is also inclusive of all crane attachments such as rigging gear suitable for both domestic and commercial lifts. This is ideal for jobs where there are no trained and qualified crane operators on the team or job site.
Wet crane hire can be both short term or long term and includes insurance for both crane and operator, scheduled servicing, crane repairs and even replacement where necessary. Some wet crane hire companies also include the hire of a dogman or rigger, though this will vary with your chosen company.
If you need a reliable wet crane hire service call Mighty Cranes today on 0477 000 976. Our experienced crane operators are highly trained and on call 24/7, giving you the flexibility of dry crane hire combined with the added safety of wet crane hire.


What Is Dry Hire?
Dry crane hire is the hire of the equipment (crane) only. For dry crane hire, the hirer is responsible for hiring and the payment of any operators and riggers required for the job. Additionally, the hirer is also responsible for providing any crane attachments required such as rigging gear. In some cases, the hirer is also responsible for the repairs, insurance, and maintenance of the crane while it is in their possession.
Dry crane hire is generally for long-term projects, however, the minimum hire time will vary with each crane hire company. As you will be in charge of the crane and hire your own operator for the duration of the hiring contract, dry crane hire allows flexibility for projects with specific requirements or long hours.
The Difference Between Wet Hire & Dry Hire
Benefits of Wet Crane Hire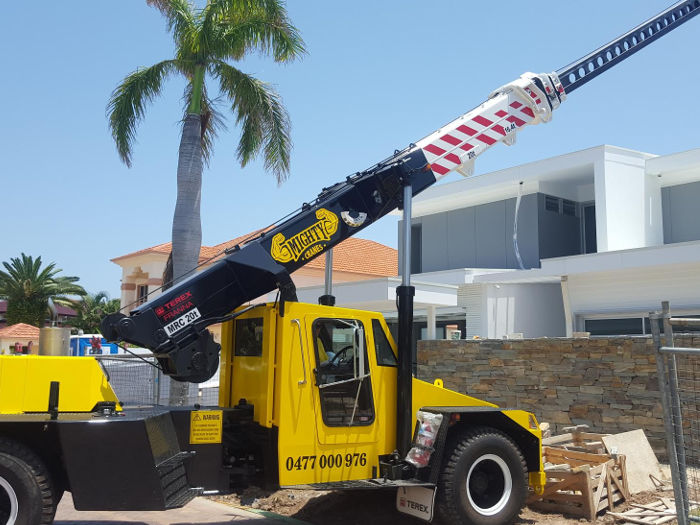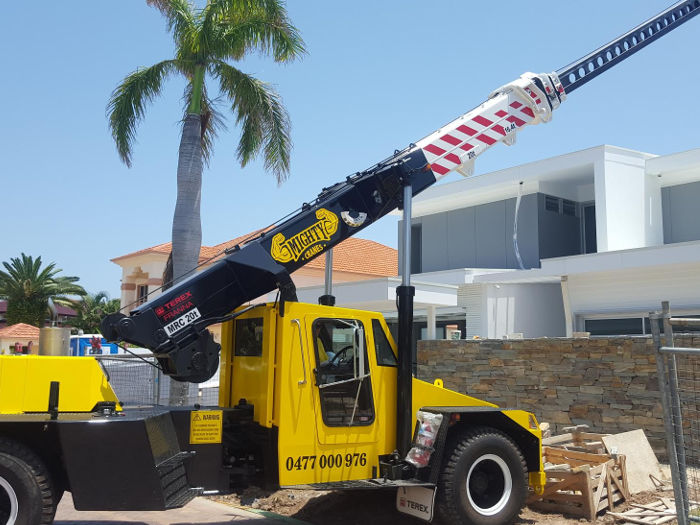 No Additional Costs
One of the biggest benefits of wet crane hire is that the cost of crane hire includes everything you need. This means that unlike with dry crane hire, there are no additional costs for hiring an operator, hiring rigging equipment or crane attachments. Additionally, fuel for the crane is included in the hire cost and the crane hire company will also take care of any repairs required during the job.
Fully Insured
Another benefit of wet crane hire over dry crane hire is that everything is insured. This means that both the crane and the operator are insured in case of operator injury, damage to the crane or worksite and crane theft.
Experienced Operator
Wet crane hire also means that as well as the crane, you are also hiring an experienced crane operator that is highly familiar with the equipment. Although it can be tempting to use a crane operator from your own team, chances are that the crane operator from the hire company will have a lot more experience as operating cranes is their full-time job. This means increased safety for both the crane operator and everyone on site.
No Unexpected Interruptions
When it comes to busy construction sites, the last thing you need is an unexpected interruption causing delays to the entire job. Luckily, with wet crane hire, unexpected interruptions to the job are reduced. This is due to the fact that if your crane operator is out sick there will generally be another crane operator available to take over and keep your job on track (at no additional cost to you).
Plus, if a breakdown occurs, rather than bringing the entire job to a halt, your crane hire company will be able to provide a replacement crane to get the job finished on schedule.
Benefits of Dry Crane Hire
Utilise Skilled Team Members
One benefit of dry crane hire is that if you already have a team member trained and licensed to operate cranes then that's one less person you have to pay. This is especially important for long-term jobs where hiring a crane and an operator for an extended period of time can add up. However, this is only beneficial if the trained team member holds the appropriate licenses and is experienced with the required operations.
Project Familiarity
Another benefit of dry crane hire is that if you use your own employee to operate the crane they will already have a clear understanding of the project and the desired end product enabling them to deliver quality work. Additionally, they will be familiar with the standard of work that is expected.

Choose Mighty Cranes – Wet Crane Hire Brisbane
Choose Mighty Cranes for all of your Brisbane crane hire needs. Our local fleet of versatile mobile cranes are available for hire 24/7 and can be at any Brisbane job site in no time. And with minimal setup times and high on-road speeds, we will ensure that your next job is completed on time and within budget. Call 0477 000 976 today for a free quote and comprehensive lift plan.