Crane Hire Brisbane
Mighty Cranes is a leading crane hire company based in Brisbane, serving the greater Brisbane area, Logan, and Redlands Bayside. We offer a 24/7 service and provide a wide range of crane options, including Pick-and-Carry/Taxi Franna, City, Rough Terrain, and All Terrain Cranes. Our experienced and fully insured operators will help you complete your project on time, within budget, and in compliance with all safety regulations.
We're the mighty choice for crane hire in Brisbane contact us on 0477000976 for all your crane hire needs.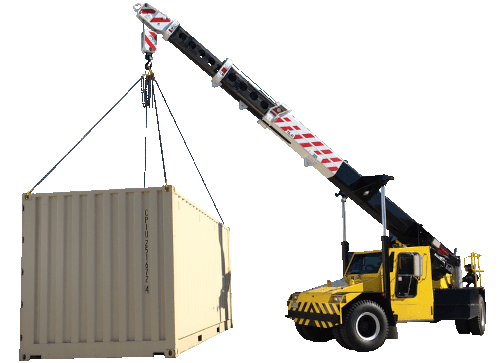 Mobile Crane Hire
Mighty Cranes is a Brisbane based crane and rigging company that offers lift and shift services to commercial clients and the general public. We specialise in Shutdown work, Sensitive loads, Building materials and Air Conditioning plant lifts. Mighty Cranes services the Brisbane, Logan and Redland Bayside area.
Franna Cranes
Rough Terrain Cranes
All Terrain Cranes
24/7 & Emergency
Brisbane, Redlands, Logan Areas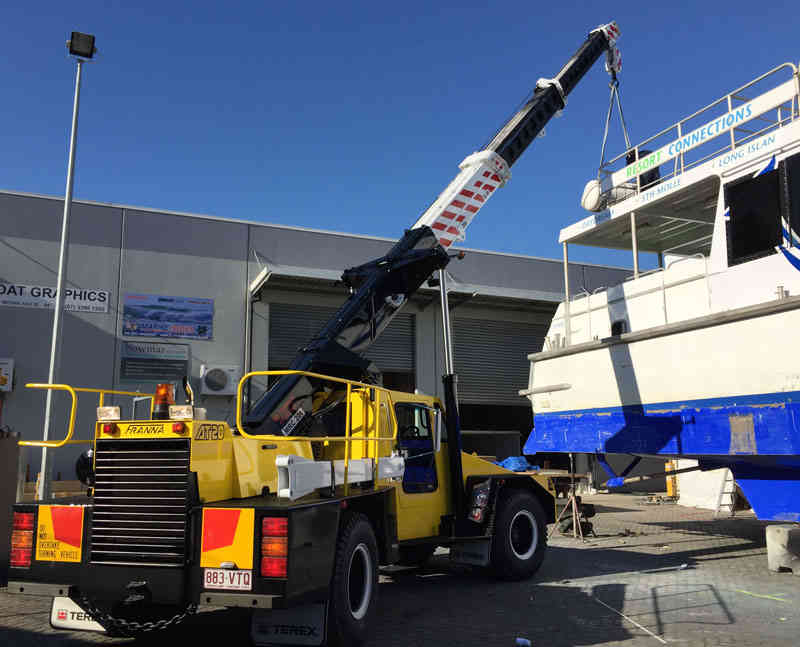 Franna Crane Hire
Franna cranes also known as taxi or pick-and-carry cranes are a versatile type of crane with a compact size and excellent maneuverability. They have a high lifting capacity and can travel at high speeds on roads, making them ideal for quick and efficient lifts and even emergency call-outs. Their compact size and superior maneuverability make them suitable for almost any job site, both commercial and residential, including tight access lifts.
Rough Terrain Crane Hire
Rough Terrain Cranes are mobile cranes designed to operate on rough or uneven terrain. They have large, heavy-duty tires and a versatile four-wheel drive system to allow for stable operation in challenging conditions. They have superior lifting capacity compared to Franna cranes and are ideal for heavy-duty construction projects and job sites with limited road access.
All Terrain Crane Hire
All terrain cranes are designed for use on smooth public roads as well as rough terrain job sites. Equipped with off-road tyres and an all wheel drive suspension, our Demag AC 55 ton all terrain crane is the perfect combination of heavy lifting and versatility. The Demag is also fitted with crane stabilisers at the front and rear to ensure a safe and stable lift in almost any environment including on slopes and uneven ground.
What They're Saying About Us
"..Great communication and brilliant on-site team!.."
"Amazing company who are super helpful, would recommend them to anyone. Lifted a cargo container in for us when others said it couldn't be done. Don't waste time with others give mighty cranes a go.
" – Chris
"I used Mighty Cranes to lift a large swim spa over my house into the backyard. So glad I did. Super professional work. Not a single mark on my driveway nor lawn. The guys were friendly and very helpful. Pricing was very competitive. Highly recommend their services." – Amanda
"Awesome service. I texted at 9pm at night to get quote for recovering a stuck excavator. They arrived next day and were awesome. Dallas the driver was fantastic. Very accommodating and had the job done quickly and professionally." – Liam
"We are building a new house and I needed my shed relocated about 30m to the rear of the property. I was looking at needing a few people to help me + spending a whole weekend taking apart/relocating and rebuilding it. Andrew moved my 6x6m Titan Garage so quickly. He went above and beyond to help me! Thank you Andrew!" – Rhett
Organise A Crane Hire Quote Today
A benefit of using Mighty Cranes is the preparation we put into any lift. We're involved in planning well before we arrive on site with our crane and equipment. We can arrange to meet on site free of charge to provide a quote and comprehensive lift plan.
Residential & Commercial Lifts Across Greater Brisbane
Mighty Cranes team of expert and licensed crane operators are equipped to handle both commercial and residential projects. With 24/7 crane operator availability, we cater to emergency crane hires and after-hours lifts. Our Capalaba base enables us to provide prompt services across North Brisbane, South Brisbane, Redlands, and Logan. Our versatile crane fleet includes Franna, all-terrain, and rough-terrain cranes, capable of handling any lift requirement, from home spas and swimming pools to building material lifts with limited access.
Choose Mighty Cranes for efficient and high-standard crane hire at competitive prices. Contact us at 0477 000 976 for reliable crane services in Brisbane.
Have A Question? Get In Touch
Mobile Crane Hire
Mighty Cranes offers affordable mobile crane services for both commercial and domestic purposes. From lifting an air conditioning plant into an apartment building to lifting a backyard swimming pool into place, we've seen it all. Our wide range of mobile cranes includes Franna and All Terrain cranes that require minimal set up and can be driven on public roads for a speedy on site arrival, saving you time and money. We also operate rough terrain cranes, ideal for job sites with no road access or rough ground conditions.
Rigging
Mighty Cranes also provides reliable rigging services with our crane hire. As an essential part of securing and lifting any load, our crane hire team also has trained riggers. This ensures that you only have to make one call for all of your lifting and shifting needs.
For a safe, stable, and secure lift every time call Mighty Cranes for affordable crane hire and rigging Brisbane.
 Need A Mobile Crane Company? We Cover A Wide Range Of Services:
Frame lifts
Demolition & decommisioning
Mine works
Tunnels
Road infrastructure
Railway maintenance
Material lifts
Gas vessels
Accident recovery
Power grid installations
Glass panel installation / removal lifts
Insulated roof sheets
Bridges
Stadiums
Removing structural steel
Lifting boulders
Wood Chipper Lifts
Commercial