Sheet metal roofing has gained immense popularity in Australia over the years due to its durability, longevity, and low maintenance requirements. To support roofing contractors in the installation of sheet metal roofing, our crane hire service offers reliable and efficient equipment and experienced operators, ensuring a smooth and safe installation process.
At Mighty Cranes, our team of skilled and licensed crane operators can handle projects both big and small, whether it's for commercial or residential purposes.
We understand that emergencies happen, which is why we offer 24/7 availability for crane hires and lifts after hours.
We're based in Capalaba, which means we can provide quick and reliable services to areas such as North Brisbane, South Brisbane, Redlands, and Logan.
Our crane fleet includes Franna, city, all-terrain, and rough-terrain cranes, so we can handle any lift requirement, whether it's a home spa, a swimming pool, or building materials in hard-to-reach areas.
Contact the team at Mighty Cranes Today on 0477 000 976.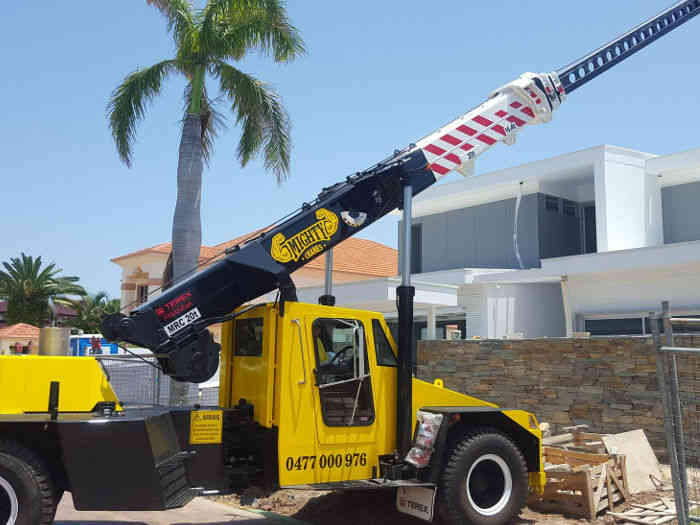 Mighty cranes fleet includes Franna cranes, arguably the ultimate taxi crane available. It was designed here in Australia during the 1980's and took the world by storm. Our fleet includes the Franna AT20s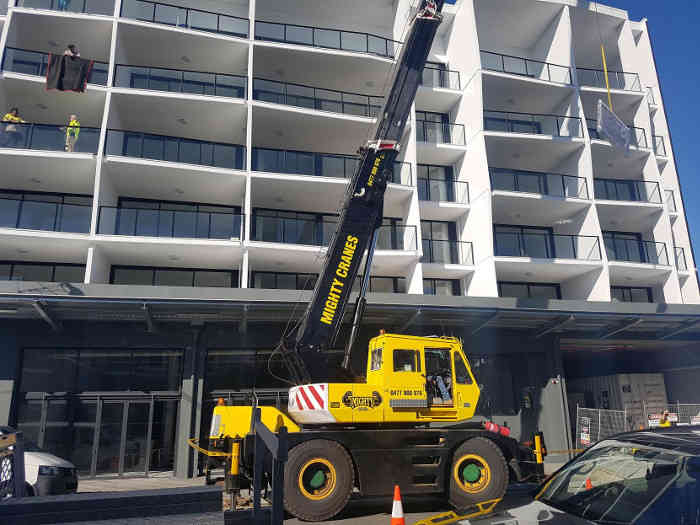 Our diverse fleet of cranes includes the Kato 22 rough terrain crane, designed to perform safe and stable lifts on any terrain. The Kato 22 is a city crane equipped with off-road tyres, the ability to switch between 2-wheel and 4-wheel drive and out-rigger floats, making it an excellent choice for tight access lifts 22 Tonne and under..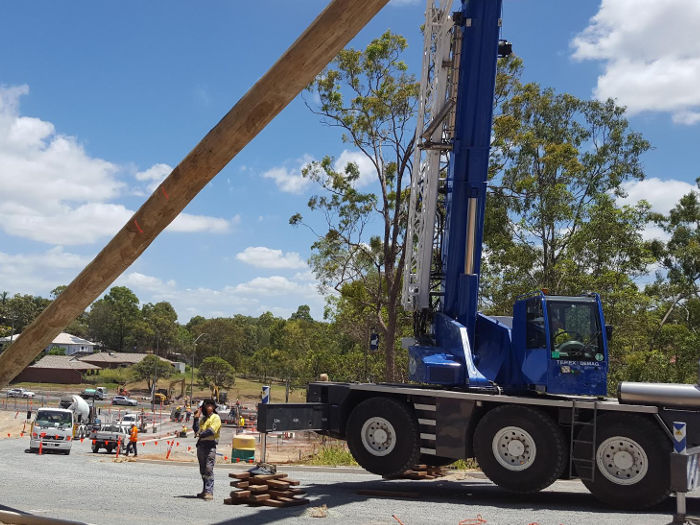 All-terrain cranes are designed for use on public roads and rough terrain job sites. The Demag 55T is equipped with off-road tyres, all-wheel drive suspension and outrigger floats making it the ultimate crane for tight access lifts 55 Tonne and under.