Mighty Cranes is a locally owned and operated business in Brisbane that provides reliable and professional mobile crane hire services for both commercial and residential projects. We also offer heavy vehicle recovery services for vehicles and equipment that are stuck, stranded, or involved in an accident.
Our Services
Our heavy vehicle recovery services include:
Accident Recovery: We can recover heavy vehicles involved in accidents on the road or off-road.
Off-road Recovery: We specialize in the recovery of heavy vehicles stuck in difficult terrain, such as mud or sand.
Equipment Recovery: We can recover any type of heavy equipment, including excavators, bulldozers, trucks, and more.
Customer Review
"Awesome service. I texted at 9pm at night to get a quote for recovering a stuck excavator. They arrived the next day and were awesome. Dallas, the driver, was fantastic. Very accommodating and had the job done quickly and professionally." – Liam Tovey Google Review
Contact Us
If you require heavy vehicle recovery services in Brisbane, don't hesitate to contact us. Our team is available 24/7 to assist you. Call us today on 0477 000 976.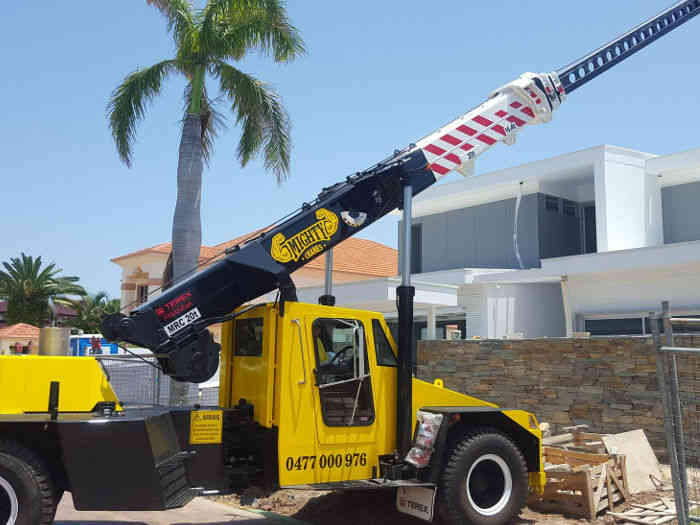 Mighty cranes fleet includes Franna cranes, arguably the ultimate taxi crane available. It was designed here in Australia during the 1980's and took the world by storm. Our fleet includes the Franna AT20s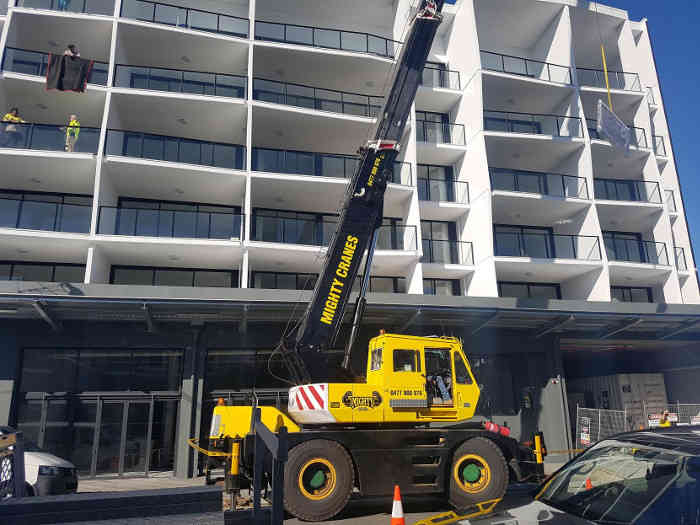 Our diverse fleet of cranes includes the Kato 22 rough terrain crane, designed to perform safe and stable lifts on any terrain. The Kato 22 is a city crane equipped with off-road tyres, the ability to switch between 2-wheel and 4-wheel drive and out-rigger floats, making it an excellent choice for tight access lifts 22 Tonne and under..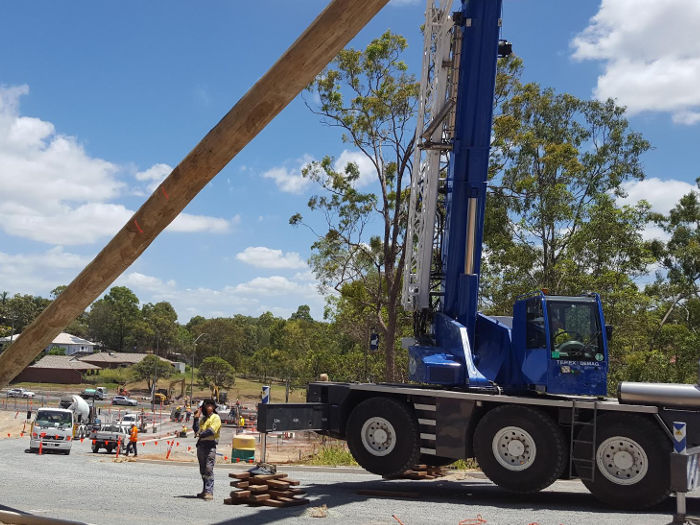 All-terrain cranes are designed for use on public roads and rough terrain job sites. The Demag 55T is equipped with off-road tyres, all-wheel drive suspension and outrigger floats making it the ultimate crane for tight access lifts 55 Tonne and under.