Do you want to move a shed on your property but don't want to spend days dismantling and reassembling the whole thing? The team at mighty cranes can save you the pain and headache! We offer our crane hire services to the general public and have moved sheds for our residential clients in the past. Contact the team at Mighty Cranes today to get a free lift plan and quote. 
We have a great fleet of cranes, including pick and carry cranes that can taxi a shed around a property. We also have city cranes that can lift and manoeuvre items while remaining in a stationary position for when there is limited to no access on site. Mighty Cranes is a local bayside company that service the greater Brisbane area.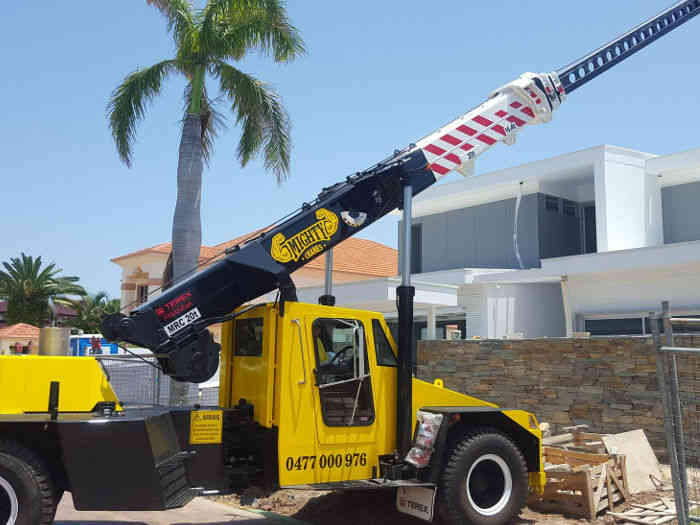 The Franna crane is the ultimate pick and carry crane and was designed here in Australia. Its popularity spurred by its manoeuvrability and high travel speeds.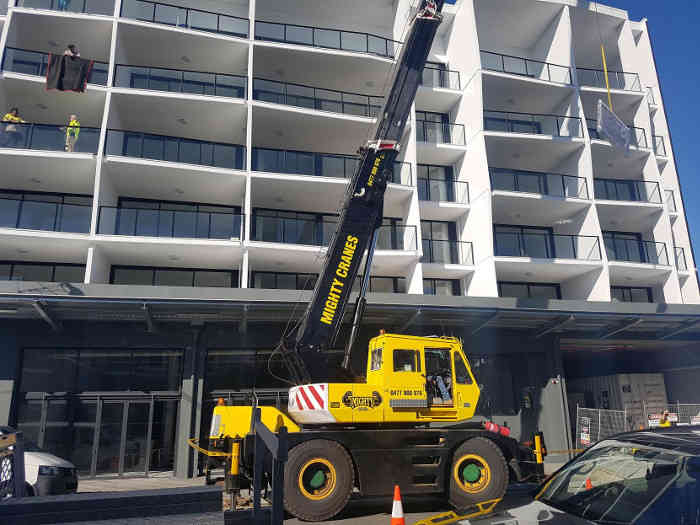 Rough terrain cranes are designed to perform safe lifts on any terrain. Our kata 22 has outriggers and off road tyres allowing it to manouever through any terrain and position itself in a stable level position.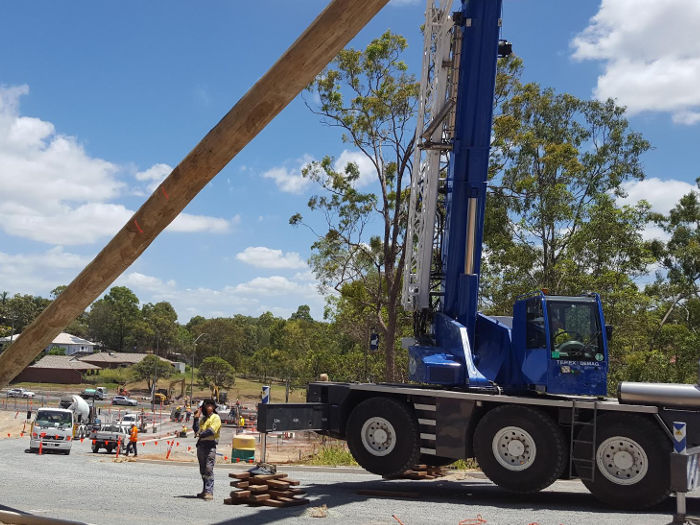 All-terrain cranes are designed for use on public roads and rough terrain job sites. The Demag 55T is equipped with off-road tyres, all-wheel drive suspension and outrigger floats making it the ultimate crane for tight access lifts 55 Tonne and under.