How To Avoid Mobile Crane Accidents
Mobile cranes are used on construction sites across Australia every single day. With the use of cranes, we are able to build high rise buildings and complete a job that would otherwise take weeks in a matter of days.
Although crane accidents in Australia are few and far between, when they do happen they can be disastrous, resulting in costly damage, worker injury, and even death. So, it's important that crane hire companies, crane operators, and everyone else involved in a lift takes the appropriate precautions to reduce the risk of an accident.
3 Simple Ways To Help Prevent A Mobile Crane Disaster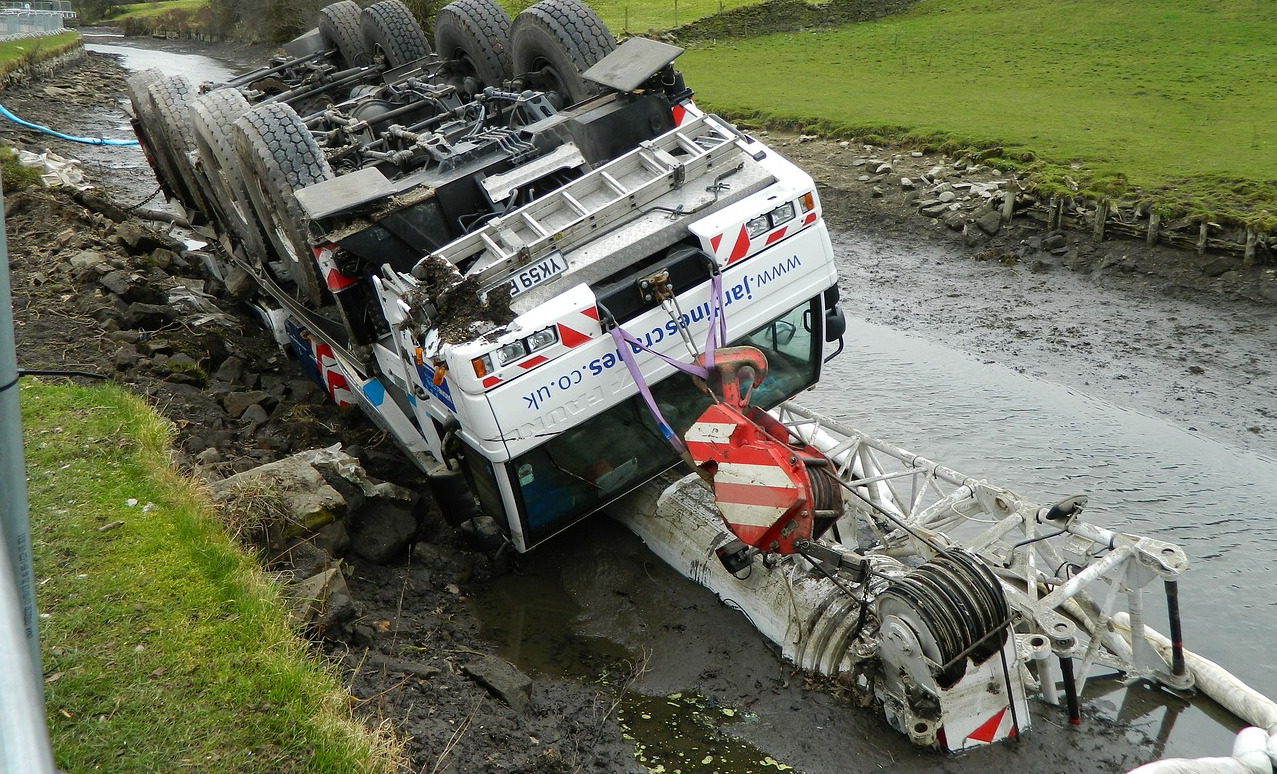 1) Regular Operator Training
A mobile crane is a highly engineered machine that has been modified again and again since it's invention to make it as efficient and safe to use as possible. This has made mobile cranes extremely reliable and safe to use. As a result, the majority of crane accidents today are caused by operator errors.
Common examples of misjudgements that can cause a crane accident include: attempting to lift a load greater than the weight capacity of the crane, failing to properly inspect the equipment before use, and loss of focus resulting in a judgement error.
One of the easiest ways to reduce the risk of an operator error resulting in an accident is to ensure that your crane operators and dogmen are not only qualified, but also receive regular refresher training. This will ensure that your team are regularly reminded of the correct processes and safety procedures involved in each crane lift, reducing the risk of an accident occurring.
2) Regular Maintenance
Like any other heavy machinery, cranes require regular professional maintenance to keep them working efficiently and as the manufacturer intended. Neglecting the maintenance of a crane can result in a mobile crane disaster. This is because, during a professional service of a crane, all of the working parts are inspected for damage. When a crane is not regularly serviced, damage may go unnoticed which can result in a failure.
To reduce the risk of a crane accident, ensure that your mobile cranes are regularly serviced by a professional. In addition, daily checks should be performed by qualified personnel to ensure that all components are undamaged and working as they should.
3) Thorough Lift Planning
Thorough planning of each lift is key to preventing a mobile crane disaster. In fact, detailed planning of each crane lift can even eliminate some of the factors that can contribute to a crane accident. For example, using load charts to verify the correct configuration for the lift based on the lift conditions and the job site will help to ensure that the lift is completed as planned without event.
Thorough planning of the lift also ensures that any potential hazards can be identified and addressed before the crane is on site to save time and ensure the safety of the lift.
Reliable Mobile Crane Lifts Brisbane
Mighty Cranes are your local Brisbane crane hire company providing reliable mobile crane lifts Brisbane wide. Our crane operators and dogmen are fully qualified and highly experienced to ensure that every lift goes off without a hitch.
The planning of each lift we perform begins long before our crane arrives on site. As crane hire professionals, we make it our business to know exactly what our cranes are designed to do to ensure that the right crane is selected for each lift, providing maximum efficiency and safety. We also take the time to identify and address any potential hazards on site before the lift.
Call us today on 0477 000 976 for a quote on your next lift and we'll meet you onsite, free of charge and provide you with a comprehensive lift plan. Choose Mighty Cranes for all of your Brisbane crane hire needs.