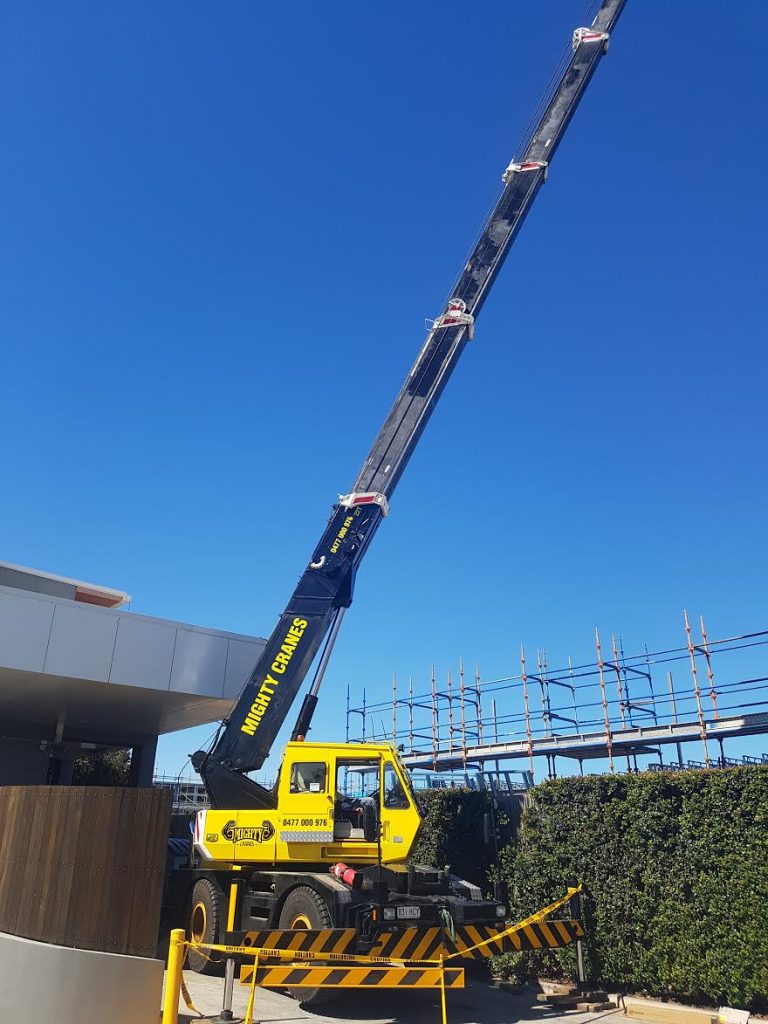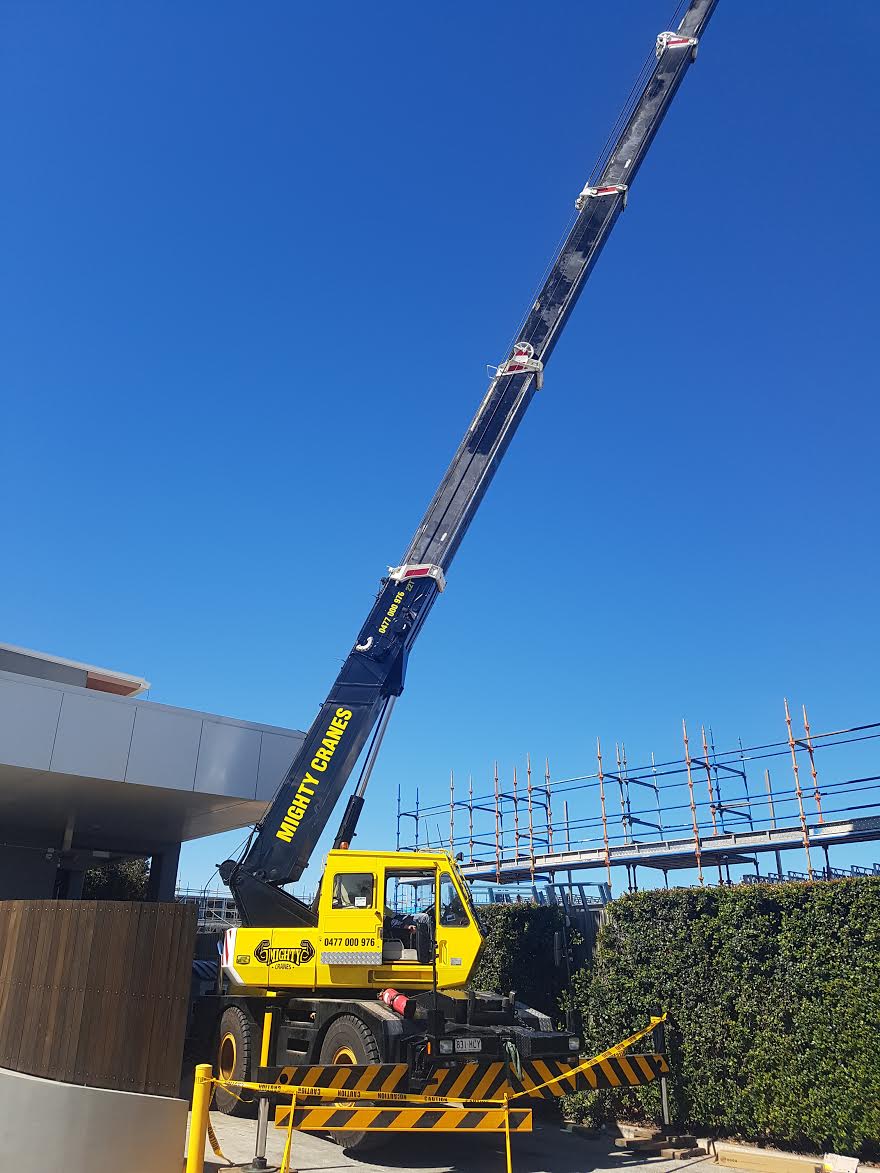 Construction Crane Hire
Mighty cranes are the go-to company for all of your construction crane hire needs in Brisbane offering crane hire and rigging services to the construction industry. In a booming SEQ construction industry, we have built our name as a reputable company through being reliable and affordable. 
Our crane fleet consists of Franna pick and carry cranes, rough terrain, all-terrain or city cranes allowing us to provide lifts to any job site. The combination of our experienced crane operators and a great fleet means that we have the cranes and the experience to get the job done right. We offer a free lift plan and quote service so that you can rest assured that your construction crane hire company is prepared before they arrive on-site for your lift.
24/7 and Emergency 
Mighty cranes offer 24/7 availability, whether through booking in advance or emergency. Our operators are ready day or night to help you complete your next project. Contact the team today for a free lift plan and quote.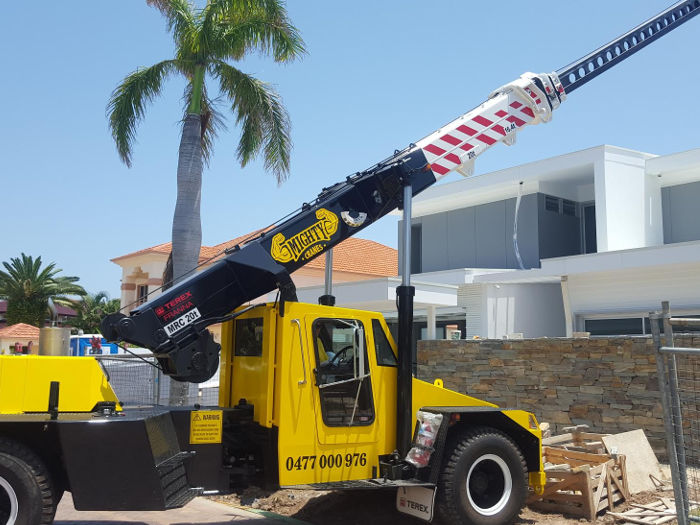 Franna cranes are the ultimate pick and carry crane and have dominated the market since they were launched in Australia in the 1980s. Our fleet includes the Franna AT20 tonne, which gives you the advantage of tight access manoeuvrability and great lifting capacity.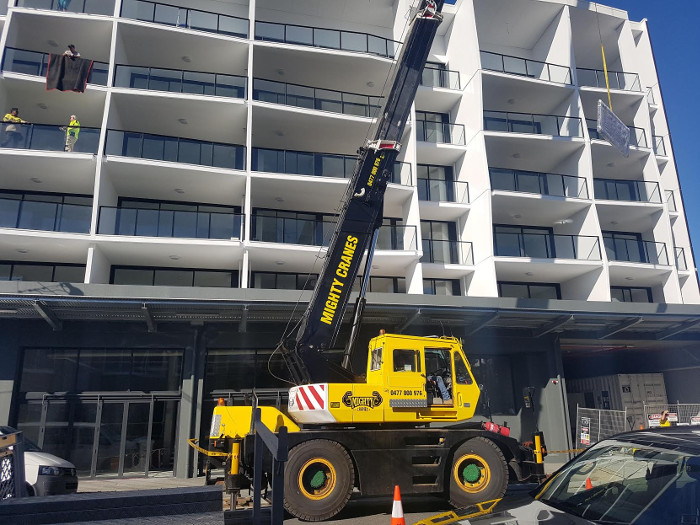 Rough terrain cranes give you the ability to lift no matter the terrain. Our Kato KR22H 22Ton crane features 4 wheel drive and a small carriage giving us the ability to access tight areas over rough terrain. Call the team today for a free lift plan and quote.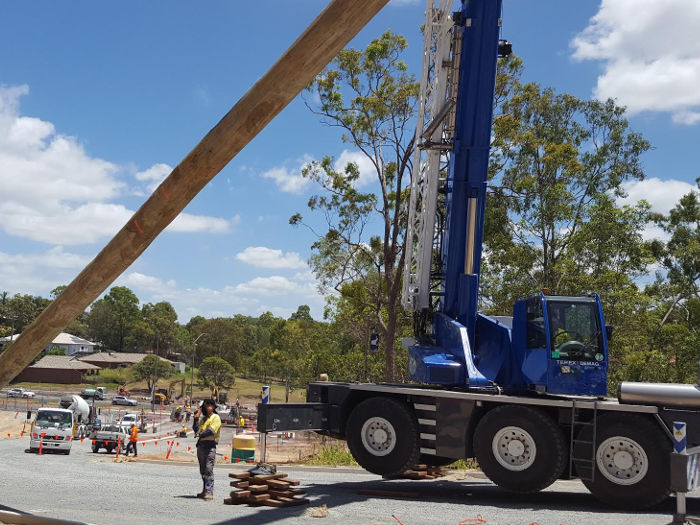 The Demag AC 55 Ton offers the ability for all-terrain access and a higher lifting capacity. The Demag AC 55ton is equipped with offroad tyres and all-wheel drive to get the crane where it needs to be.
Free quote and lift plan
We offer a free quote service with no strings attached. In fact, we can even meet you on-site for an initial consultation to provide a more accurate quote and comprehensive lift plan at no cost to you.
Our highly trained team can quickly identify any potential risks and hazards on-site as well as the required crane accessories to create a personalised lift plan that is tailored to the requirements of the job.