Franna Crane or All Terrain Crane Hire – Which Is Best?
Both Franna and All Terrain cranes are highly useful heavy-lifting machines that make quick work of lifting and shifting large and heavy loads. However, each crane is designed for a specific purpose, so it's important to choose the best crane for the job in order to maximise productivity and safety.
Franna Crane or All Terrain Crane?
Franna and All Terrain cranes each come with their own benefits. The key to choosing the right crane is to identify the needs of your specific job to ensure that the chosen crane meets those needs. For example, if you need a crane lift on a site with no road access, then all terrain crane hire is the right choice. Conversely, if you need a crane that can lift and taxi materials across a construction site, Franna crane hire is the way to go.
The Benefits of Franna Crane Hire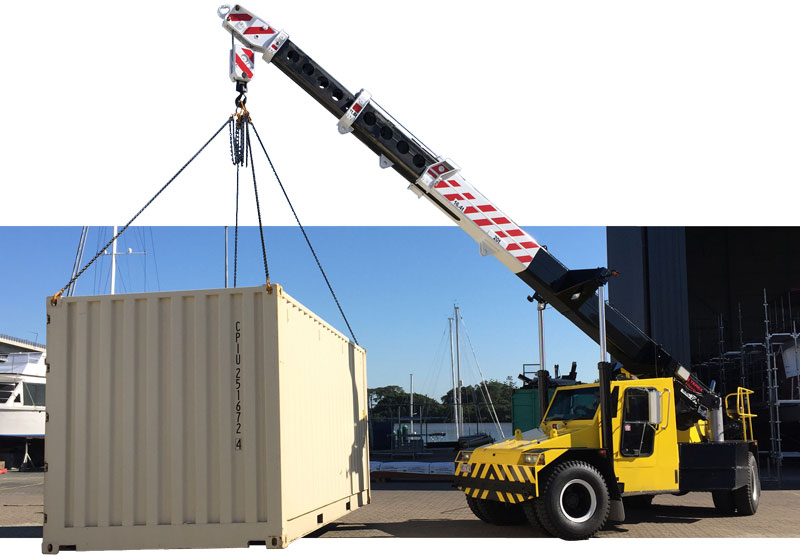 Taxi Materials Around Job Site
As mentioned above, one of the benefits of hiring a Franna crane is that it can be used not only to lift large and heavy items, it can also taxi transport them within a short radius. This eliminates the need to hire additional machinery for the transport of objects around a jobsite when you are already hiring a crane, saving you time and money.
Lifts Across Multiple Job Sites
Another benefit of Franna hire is that Franna cranes can be driven on public roads at high speeds. Not only does this allow for speedy arrival to your job site, it also means that you can hire one Franna crane to perform lifts across multiple job sites without having to wait for the crane to be packed up and transported to the next site.
Tight Access Lifts
Franna cranes are designed to be compact with minimal set up. With no need for stabilising legs or outriggers, Franna cranes can be used to carry out lifts in tight spaces, where other cranes could not fit. This makes Franna cranes ideal for both commercial and domestic lifts where space is limited.
The Benefits Of All Terrain Crane Hire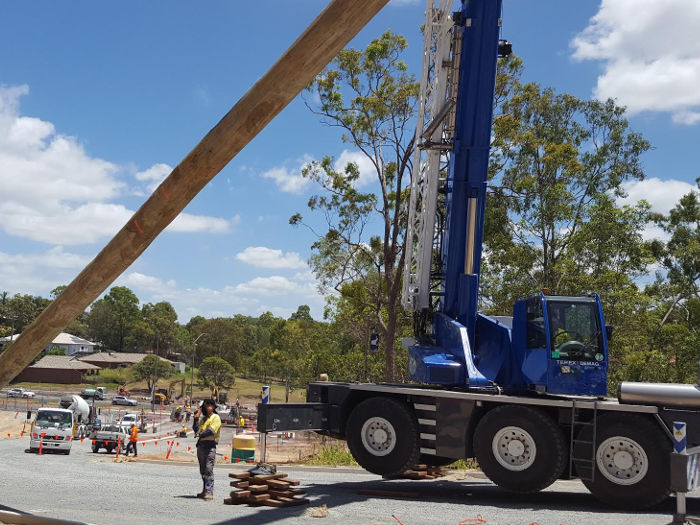 No Road Access Required
As the name suggests, all terrain cranes are designed for use across a range of varying ground conditions. This means that, in addition to being able to travel on public roads, all terrain cranes can access sites with no road access to perform lifts where other cranes could not reach.
Stable Lifts Regardless Of Ground Conditions
All terrain cranes come with built in outriggers that are used to give the crane extra stability during a lift. Combined with the off-roading capabilities of an all terrain crane, this means that all terrain cranes are ideal for lifting objects on uneven ground and even inclines.
Designed To Operate In Any Climate
Another benefit of hiring an all terrain crane is that they are designed to be extra durable. This means that all terrain cranes can be effectively operated in a wide range of weather conditions, from -25 degrees Celsius to 40+ degrees.
Which Is Best: Franna Or All Terrain Crane?
When it comes to mobile crane hire, Franna cranes and all terrain are both great choices. The best choice comes down to the requirements of your job. For example, are you looking for a quick, tight access lift, or do you need a crane that can operate off-road? Choosing the right crane will not only ensure that your next lift goes off without a hitch, it will also save you time and money.
If you're still not sure which crane is right for your needs, call your local crane hire expert at Mighty Cranes. Our team of highly trained operators are experienced with a wide range of lifts, big and small, in both commercial and residential applications. Call us today on 0477 000 976 for a free quote and lift plan.