When it comes to crane lifts, failing to plan is planning to fail. A poorly planned crane lift puts your project and your workers at risk. Conversely, a well planned lift will save you time and money and ensure that the job is completed as quickly and safely as possible.
Below are a list of factors to consider when planning your next lift to ensure that your next job is completed on time, in budget, and with no unexpected delays or accidents.
Factors To Consider When Planning A Crane Lift
Materials To Be Lifted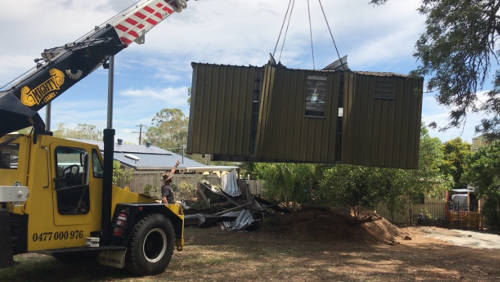 Before you can safely and effectively perform a lift you will need to know exactly what materials will be involved. When planning your lift ensure that you know the exact weight and maximum size of the materials to be lifted. This will ensure that you have the right equipment to securely attach the lift while avoiding unwanted movement and swinging.
Additionally, calculating the weight of the load before hand will ensure that a crane with the right lifting capacity is chosen for the lift.
Site Inspection
A site inspection should be performed well before the crane arrives on site. During the site inspection you will be able to establish the ground condition of the site, and available site access.
This information will assist you in choosing the right crane for the job. For example, if a job has limited access and space, a compact 20-Ton Franna crane may be more suitable than a larger mobile crane. You will also have the opportunity to assess the job site and decide on the best position for the crane to be set up which will save you time and money on the day of the lift.
A site inspection before the lift takes place will also allow you to identify any nearby hazards or obstructions.
Risk Assessment
A risk assessment should be carried out before any lift to reduce the risk of accidents and injuries. During a risk assessment you will need to identify potential hazards and obstructions that may affect the lift such as nearby power lines, overhead structures, overhanging trees, and uneven terrain.
Once you have identified the hazards take the appropriate steps to minimise their risk levels to ensure that the lift is completed safely. For example, if nearby power lines are a factor, contact the energy company to have them de-energised before the lift begins.
Choosing The Right Crane

Once you know the conditions of the lift site as well as what materials need to be lifted and how high, you will be able to choose which crane is best suited to perform the lift.
Choosing the right crane is an essential step in the lift planning process as it will ensure that the lift is completed as efficiently and safely as possible.
Conversely, choosing a crane without assessing the job site and lift details can lead to wasted time and money, if the crane that arrives on site is unable to safely carry out the lift. Worse still, if you use a crane that does not have the load capacity for the lift or is not properly equipped for the ground conditions, it can result in accident, injury, and even death.
Mighty Cranes are experienced with lifts in a huge range of industries and job sites and can provide expert advice on the best crane for the job. Our crane operators are familiar with the manufacturer's recommendations for each crane we operate to guarantee that the crane provided is fit for use for the job
The Mighty Cranes Difference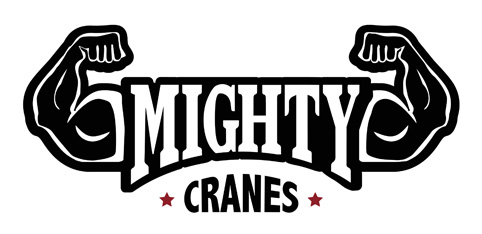 The Mighty Cranes difference is the amount of preparation that we put into every lift. We're involved in the planning of each lift well before the crane arrives on site to ensure that each lift is completed as quickly and safely as possible, saving you money.
In fact, call us today and we can even arrange to meet you on site, free of charge, to provide a quote and comprehensive lift plan. Call us today on 0477 000 976 for reliable crane hire Brisbane wide, or fill out our contact form and we'll get back to you as soon as possible.