Mighty Cranes is your Franna Crane Hire Company in Brisbane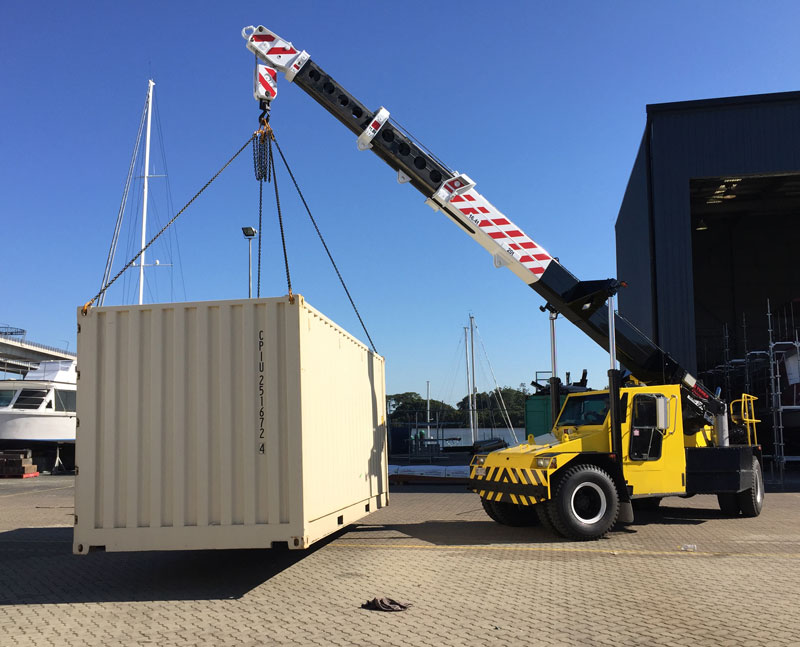 The company founder named the crane after himself and his daughter combining "Francis and Anna" to create Franna

Franna pick and carry cranes have a lifting capacity from 10 – 25 tonnes

Franna cranes are brisbane based

Through the terex brand Franna cranes are now sold worldwide

Dave Francis was the developer of the very first pick and carry crane in 1980

The first prototype of a franna crane was made from truck components

Franna was acquired by Terex in 1999

The versatility of Frannas allow them to be used in a variety of environments including workshops and mines

A special drag line maintenance franna crane was developed to maintain equipment eg: replace drills, ropes, wheel motors, to assist in equipment breakdowns, and to operate in tight areas.
MIGHTY CRANES – CRANE HIRE BRISBANE
Mighty Cranes, which services the Brisbane, Logan and Redlands Bayside regions, offers Franna crane hire solutions for your mobile lifting requirements. Our Brisbane crane hire team is fully insured providing leading Franna cranes and trained operators to ensure your next lift is planned & safe for minimal time waste and cost efficiency.