Mighty Cranes is your City Crane Hire Company in Brisbane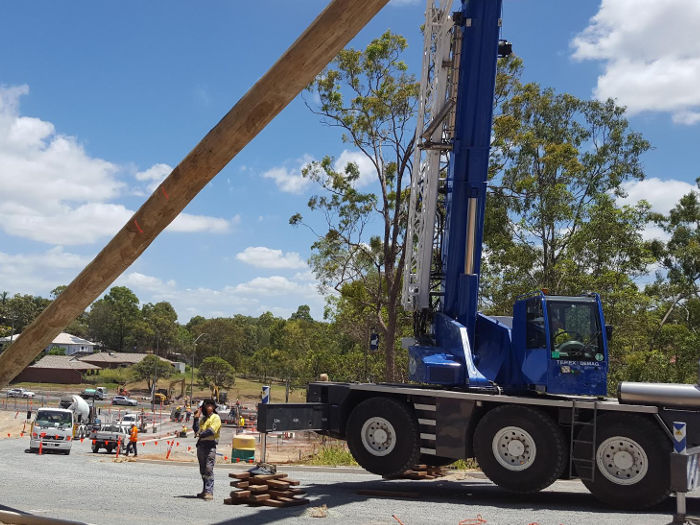 We Choose The Demag AC 55Ton City Crane
Mighty Cranes only use the leading cranes in their field, and that is why we choose the Terex Demag AC 55 Ton City Crane. The Demag AC 55 Ton is a highly efficient and versatile city crane. Due to its capability to be used in temperatures ranging from -25 degrees celsius to +40 degrees, the Demag city crane is well suited to almost any environment. From the quick and easy setup of the outrigger to it's automated counterweight rigging, the Demag AC 55 Ton is specifically designed to be time – and cost – efficient to reduce setup time and allow for maximum use on-site. The unique IC-1 operating system allows for real time calculating of lifting capacities, rather than the usually provided calculations for pre-set lifting angles, enabling the use of maximum lifting capacity at any angle.
Mighty Cranes – Hire Brisbane
Mighty Cranes, which services the Brisbane, Logan and Redlands Bayside regions, offers All Terrain crane hire solutions for your mobile lifting requirements. Our Brisbane crane hire team is fully insured providing leading All Terrain cranes and trained operators to ensure your next lift is planned & safe for minimal time waste and cost efficiency.