What Is A Franna Crane?
A Franna Crane is a type of pick-and-carry crane. Similar to a mobile crane, a pick-and-carry crane is designed to travel on public roads. However, the key difference between a mobile crane and a pick-and-carry crane is that a pick-and-carry crane does not have outriggers or stabilizing legs. This means that pick-and-carry cranes can be used to 'pick' up a load and 'carry' the load to its destination within a small radius.
Franna cranes are also commonly referred to as 'taxi' cranes as they are designed to lift heavy equipment or a load of supplies and 'taxi' the load to another part of the job site. As a Franna crane can also travel on public roads it can be used on one job site and then travel to a new site to perform multiple lifts in the same day. Manufactured in Brisbane, Franna cranes are popular in the Australian civil construction industry for a range of different jobs, both big and small.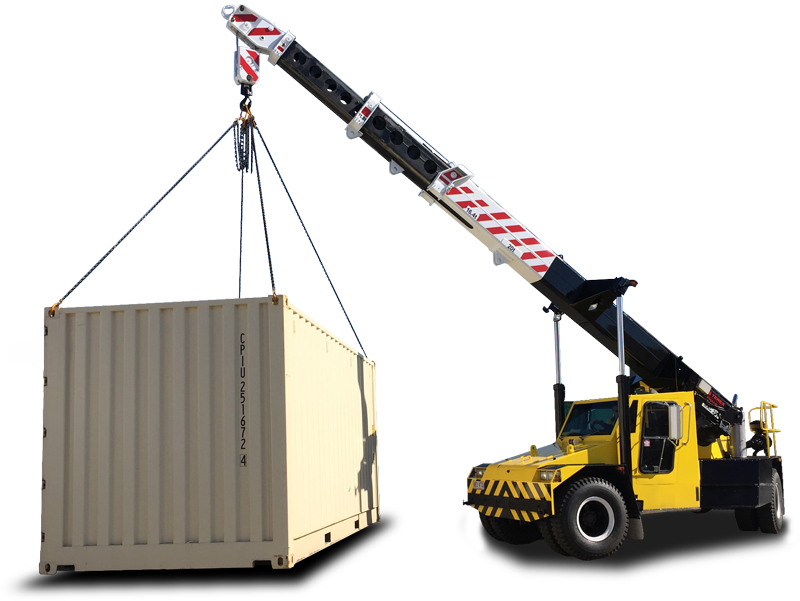 The History Of Franna Cranes
The first ever pick-and-carry crane was designed by Australian engineer, Dave Francis. Based on his own design, Francis built the first prototype of a pick-and-carry crane using truck components in 1980. He named his company 'Franna', a combination of his own name, 'Francis', and his daughter's name 'Anna'.
In 1983, the business was sold to Lou Parolin and Brisan Haintook who began to manufacture more pick-and-carry cranes based on Francis' revolutionary design. The Franna crane then began to gain popularity in Australia due to its unparalleled maneuverability and high travel speeds. Eventually the crane became so popular that all pick-and-carry cranes were referred to as 'Frannas', regardless of the manufacturer.
By the time the company was taken over by US based heavy equipment manufacturing giant, Terex, in 1999, over 1000 Franna cranes had been sold. Once acquired by Terex, Franna cranes were rebranded as Terex-Frannas, however, to this day all pick and carry cranes are generally referred to simply as Franna cranes.
Franna Cranes Today
Franna cranes are so popular in Australia today that most crane hire companies will have at least one Franna crane in their fleet.
Since their conception, Franna cranes have been continually tested and developed to produce a superior product. Today there are a range of different Franna cranes available with lifting capacities ranging from 10 to 25 tons.
Franna cranes are still manufactured in Brisbane, but since being acquired by Terex, Frannas have become available worldwide. However, Frannas are specifically designed for the low-speed operations on the Australian mining and construction industries, and as a result they are much more prevalent in Australia than any other country.
Additionally, their ability to travel long distances at high speeds between job sites makes them ideal for use in Australia. In fact, Franna cranes are able to complete lifts at multiple different job sites within the same day as they can travel on public roads and require minimal set up when compared with similar mobile cranes and truck cranes.
Franna cranes are now used for a wide range of applications including machinery installations, shutdown work, mining, sensitive loads, and more.
Franna Crane Hire Brisbane
The benefit of choosing a Franna crane is their high on road speeds and short set up times that will save you money. Additionally, the superior maneuverability and versatility of a Franna crane means that it can be used for a range of different applications on a single job site, or quickly travel between multiple job sites as needed.

Mighty Cranes offers reliable Franna crane hire Brisbane, Redlands and Logan wide. The Mighty Cranes difference is the amount of planning that we put into every lift. Call us today on 0477 000 976 for a free quote and comprehensive lift plan or fill out our contact form.