Installing Roof Trusses With Crane Hire
Installing roof trusses is an important step in the house building process that must be completed safely and correctly in order to meet Australian Standards and ensure building safety. Regardless of the size of your trusses, you will need some serious lifting power to safely set them as they are very heavy and can be difficult to maneuver.
Many home builders will consider hiring a team of labourers to help lift the trusses into place in order to save on costs. However, setting trusses by hand is a difficult, and potentially dangerous job. Plus, the larger the trusses, the more hands you will need and the longer it will take, meaning that it is often both simpler and more cost effective to hire a crane.
The Benefits Of Crane Hire For Installing Roof Trusses
Increased Safety
One of the key benefits to using crane hire for installing roof trusses is increased safety. Mobile cranes are designed to safely and efficiently lift heavy objects, such as roof trusses, into place making short work of an otherwise labour heavy job. There are a wide range of mobile cranes available to suit any job and worksite including all terrain and rough terrain cranes, equipped to carry out stable lifts on rough, uneven, and even sloped surfaces.
Crane hire services also include a comprehensive lift plan taking into account any hazards on site, such as trees, power lines, and nearby buildings, to reduce the risk of accident or injury.
Using a crane to do the heavy lifting also reduces the risk of injury to workers as all of the weight is taken by a machine rather than a team of workers. Additionally, less workers will be needed to complete the lift, reducing the risk of injury.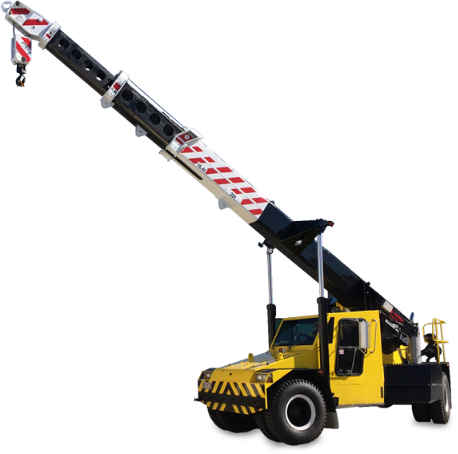 Less Risk Of Damage
Using crane hire to install roof trusses also reduces the risk of damage to both the trusses as well as surrounding materials, equipment, and property. This is because cranes are specifically designed for the task of lifting large and heavy loads.
In fact, a crane operated by a skilled and experienced team can carry out precise lifts with millimetre accuracy, including in areas with no road access or where space is limited, reducing the risk of damage to surrounding property.
Cost Effective
Hiring a crane for roof truss installation is also a cost effective solution as it ensures that the job will be completed as quickly and efficiently as possible.
Mighty Cranes offers affordable crane hire Brisbane wide for both commercial and residential projects. Call us today on 0477 000 976 for a free quote and comprehensive lift plan.