What Is A Plant Shutdown?
Scheduled plant shutdowns (often referred to as a plant overhaul) are an unavoidable part of running an industrial plant, no matter how efficient your operations may be. Although shutdowns can be costly and cause major disruptions to your business, they are designed to save you money overtime. This is because a scheduled shutdown provides an opportunity for vital equipment maintenance, repairs, and upgrades to increase operational efficiency and reduce unplanned downtime.
Mighty Cranes Can Help!
If you're looking for a reliable Brisbane crane hire company that specialises in shutdown work, Mighty Cranes is the solution. We offer reliable lifting and rigging services that can be used to lift extremely heavy equipment.
Our fleet of versatile and compact mobile cranes allows us to provide precise lifts in tight access industrial facilities. Plus, our team of highly trained crane operators can work to your schedule, with 24/7 availability, ensuring that your plant is back up and running on schedule. Call Mighty Cranes today on 0477 000 976 for a free quote!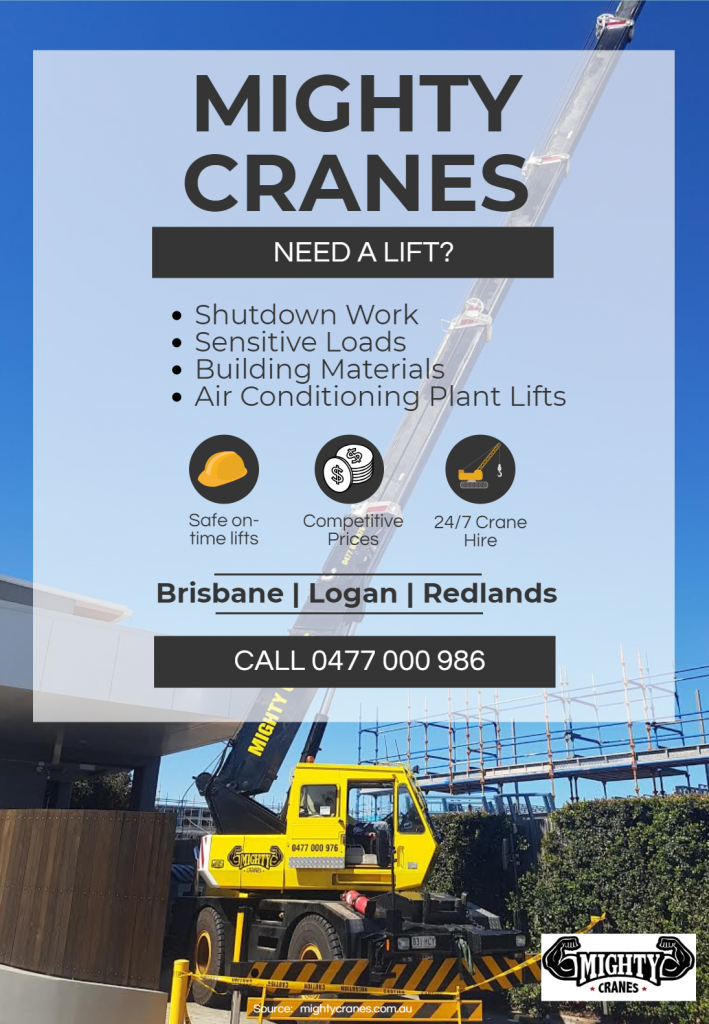 The Benefits Of A Successful Plant Shutdown
Increase Operating Efficiency
A plant shutdown is an ideal time to perform equipment maintenance and inspections in keeping with the warranty requirements of the equipment. This will ensure that all equipment is running as efficiently as possible, increasing the operating efficiency of the plant.
Prevent Future Failures
Another benefit of a scheduled shutdown is that it allows for an inspection of the equipment's internal components that cannot be carried out when the equipment is in use. This provides an opportunity to identify and repair any issues that could potentially cause an unplanned shutdown or worker injury. This will this reduce the chance of unexpected and costly equipment repairs.
Reduce Unplanned Downtime
Finally, although scheduled shutdowns are expensive in terms of lost productivity, they are designed to reduce future unplanned downtime. This is achieved by identifying and repairing problems with the equipment before they progress to causing an unexpected shutdown.
Reducing unplanned downtime is essential as a scheduled shutdown can be efficiently planned through initial equipment inspections, and by ensuring that the required technicians are onsite to reduce downtime. However, unplanned downtime can be much more costly as the technicians required to repair the malfunction may not be on site, causing a prolonged disruption to your business.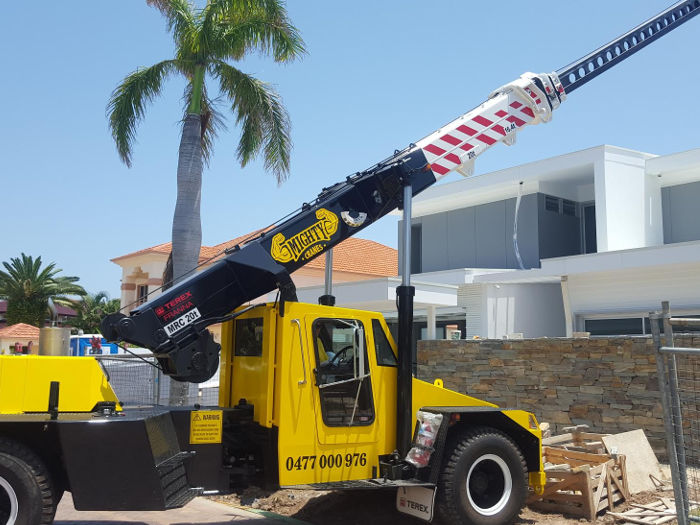 If you're looking for an experienced team of riggers and crane operators that you can rely on for your next shutdown, Mighty Cranes is the solution. Specialising in shutdown work, our highly trained operators and versatile fleet of mobile cranes will ensure that your scheduled shutdown runs as smoothly as possible. Call us today on 0477 000 976 for quality crane hire and rigging services Brisbane wide at competitive prices!