Landscaping Supplies and Boulder Crane Hire
Moving large and heavy landscaping supplies and boulders can be a challenging task without the proper equipment and expertise. That's where Mighty Cranes comes in, Mighty Cranes provide reliable and efficient crane hire services throughout the Greater Brisbane area. If you're wondering how you are going to get those landscaping supplies through that narrow gate then Crane Hire is likely your solution. Forget ripping down the fence or gate, lift it up and over with a crane instead.
Mighty Cranes offer a wide range of cranes to suit your specific needs. Our fleet includes Pick-and-Carry/Taxi Franna, City, Rough Terrain, and All Terrain Cranes. Whether you need to move boulders, artificial grass roles or other heavy landscaping supplies, we have you covered.
Contact us today on 0477 000 976 for a free quote and let our experienced and fully insured operators help you and your landscaping contractors transform your outdoor space safely and efficiently.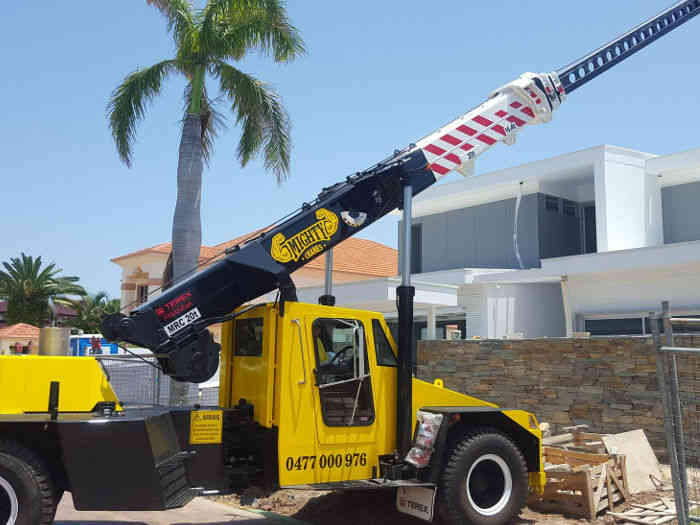 Mighty cranes fleet includes Franna cranes, arguably the ultimate taxi crane available. It was designed here in Australia during the 1980's and took the world by storm. Our fleet includes the Franna AT20s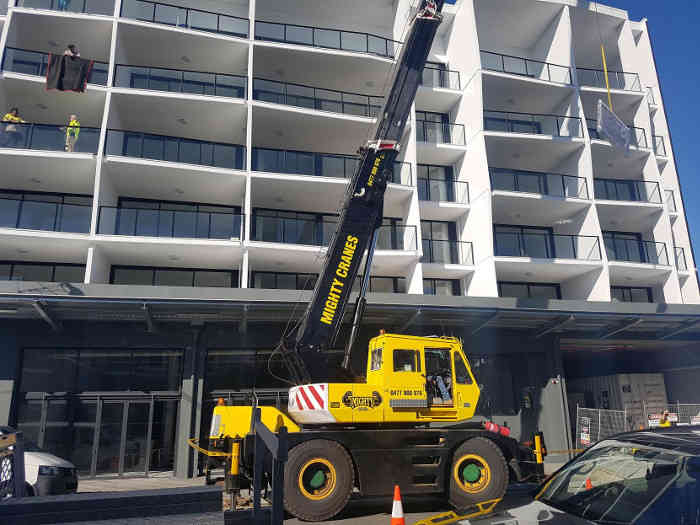 Our diverse fleet of cranes includes the Kato 22 rough terrain crane, designed to perform safe and stable lifts on any terrain. The Kato 22 is a city crane equipped with off-road tyres, the ability to switch between 2-wheel and 4-wheel drive and out-rigger floats, making it an excellent choice for tight access lifts 22 Tonne and under..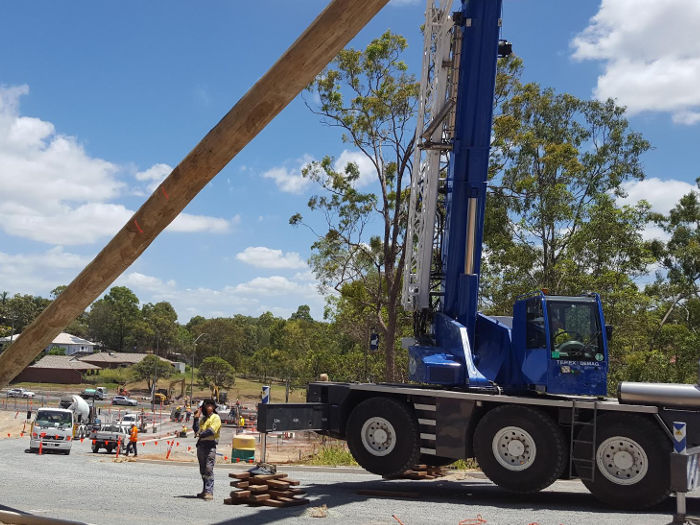 All-terrain cranes are designed for use on public roads and rough terrain job sites. The Demag 55T is equipped with off-road tyres, all-wheel drive suspension and outrigger floats making it the ultimate crane for tight access lifts 55 Tonne and under.