How To Save Money On Your Next Construction Project
One of the top priorities for anyone in charge of a construction project is ensuring that the job is completed on time and in budget. However, nine out of ten construction projects experience cost overrun. That's why we have created this list of three easy ways to save money on your construction project without having to sacrifice on quality.
1) Plan, Plan, Plan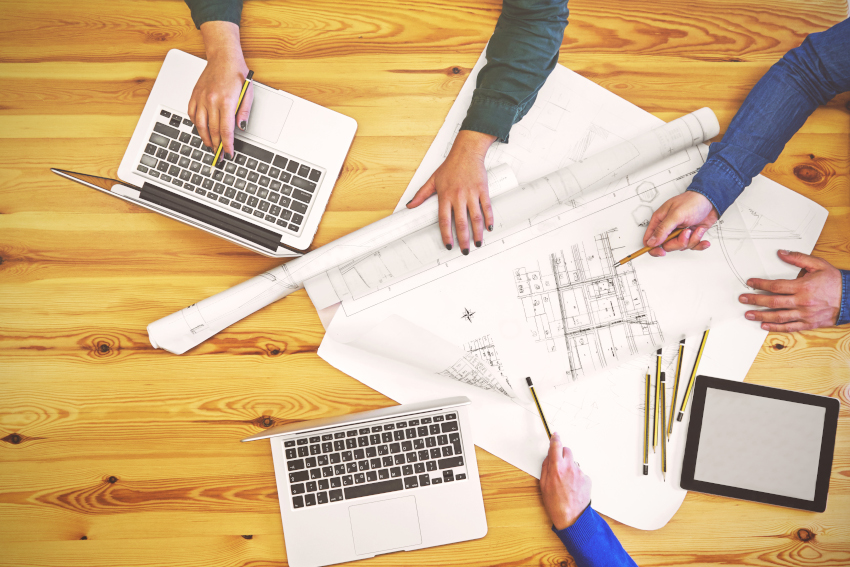 A big part of the success of your construction project will be decided in the planning stage. To ensure that your project runs as smoothly as possible it's important to develop a strong project plan and attend to all of the small details before breaking ground.
Putting more time into your planning will allow you to take into account more contingencies. This reduces the risk of an unforeseen obstacle derailing your construction project which is what commonly causes budgets to be blown and deadlines to be missed.
Additionally, thorough planning can help to prevent having to redo any part of the project. For example, if you're installing a pool and haven't properly planned it out, the concrete could end up being poured before any plumbing is in place, causing a costly delay.
Planning right down to the finer details will also ensure that you have ordered the right amount of materials, and ensure that they arrive before they are needed. After all, the last thing you want is to blow the budget by paying your workers to be on site when there's no work to do as the proper materials have not arrived.
2) Organise Worker Schedules For Maximum Productivity
One of the main expenses in most construction projects is labour costs. So, it's important that your workers' schedules have been optimised to maximise productivity. Your team should be scheduled based on the workload of each day to ensure that you have enough workers to complete the tasks at hand, without bringing in more people than needed for the job.
In order to minimise your labour costs you should also be tracking weather conditions to avoid paying workers to stand around, as well as adjusting shift schedules based on the progress that has been made. For example, if you are behind schedule and the budget allows for it, bring in more workers to speed up the job.
By following these tips you will reduce your labour costs and maximise productivity, however, it is important when in the planning stage to allow room in your budget for unexpected delays.
3) Hire A Crane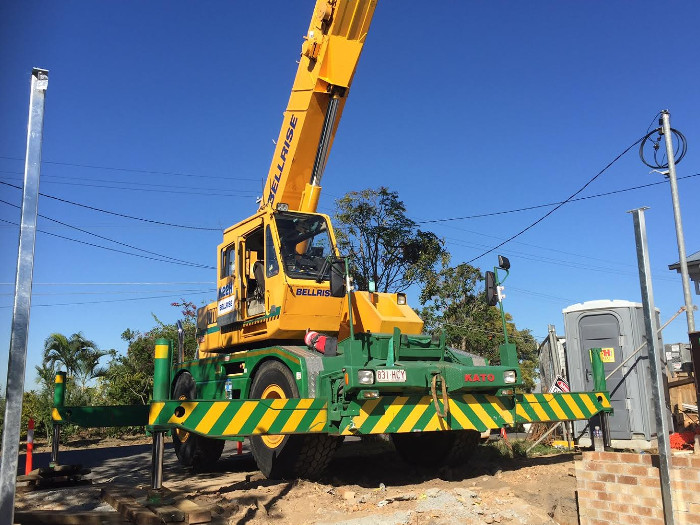 A crane can be used to complete heavy lifting jobs quickly and effectively, which is why mobile and tower cranes have become a necessity for most construction projects. However, buying a crane can be a huge upfront cost that can tie up your cash and leave you without much wiggle room.
Additionally, for most construction companies it's not feasible to purchase and maintain multiple cranes. This means that the jobs that you can accept will now be limited to the crane you have purchased.
Crane hire is a cost effective alternative to purchasing a crane. Hiring a crane gives you the flexibility of accepting a job regardless of the equipment requirements, and allows you to choose the best crane for each job. This also means that if you are working on a project that doesn't require the use of a crane, you won't be paying to store, maintain, and repair a crane that isn't bringing in any revenue itself.
Finally, hiring a crane allows you to lean on the expertise of the crane hire company whose sole job is to provide safe, reliable crane hire services.

For quality mobile crane hire Brisbane wide at great prices call Mighty Cranes on 0477 000 976. Our cranes are available for hire 24/7 for both residential and commercial jobs. If you want to save money on your next construction project choose Mighty Cranes. Call us today for a free quote and comprehensive lift plan.