Hiring a mobile crane can ensure that any construction project is completed as quickly and efficiently as possible, whether you're installing a swimming pool in the backyard or transporting building materials for a city construction project. However, to get the best value for your money and ensure that the job is completed to a high standard, you will need to hire the right type of crane from the right crane hire company. How? By avoiding these 4 common mistakes that people make when hiring a mobile crane.
1) Not Researching Which Crane Is Best For The Job
To ensure that your construction project is completed as quickly and efficiently as possible it is important to do your own research and decide which mobile crane is best suited to the job. Each type of mobile crane is designed for a specific purpose and should not be used for jobs other than those for which the manufacturer designed it.

There are a range of different types of mobile cranes commonly used in Brisbane construction projects including Franna pick-and-carry cranes, all terrain cranes, and rough terrain cranes. The decision of which crane is best for the job should be based on both the load to be lifted as well as the job site environment.
For example, if your site has limited access and you require a precise lift, a 20 ton Franna is a great option. Alternatively, if you're planning a lift at a construction site with no road access on uneven ground, a 55 ton All Terrain crane is a more suitable choice.
Not sure which crane is right for your job? Contact Mighty Cranes on 0477 000 976 today for free, expert advice. We specialise in both commercial and residential mobile crane lifts including shutdown work, sensitive loads, building materials, air conditioner plant lifts, and more!
2) Failing To Adequately Plan The Lift
Another common mistake to avoid when hiring a mobile crane is failing to adequately plan the lift. For any job that includes the operation of heavy machinery it is essential that the job is thoroughly planned in advance to both ensure that the job is completed quickly and efficiently, as well as to maximise the safety of other workers on-site.
The Mighty Cranes difference is the preparation that we put into every lift long before the crane is actually on site. In fact, we can even arrange to meet you on site, free of charge, to provide a quote and comprehensive lift plan.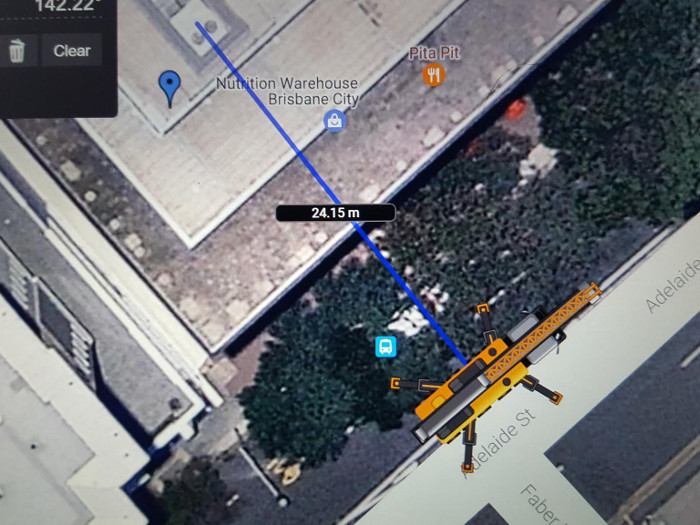 3) Choosing A Mobile Crane Hire Company Based On Price Alone
When choosing a mobile crane hire company you need quality service and a great price. One mistake that people commonly make when choosing a crane hire company is basing their decision on price alone. Crane hire is one service where you should not compromise on quality for price as you could potentially be putting both your construction project and your workers' safety at risk.
Now that's not to say that you should go with the most expensive crane hire company either, however, it's important to find the balance between price and quality. Lower hourly prices could mean inexperienced operators which may end up costing you more money in the long run as they will more than likely not be able to complete lifts as quickly and precisely as more experienced operators. That's why it's important to choose a crane hire company with both experienced operators and competitive prices.
4) Working Around The Operating Hours Of A Company
When you're trying to organise workers and hired equipment as well as keep to a strict project schedule, the last thing you need to be doing is working around someone else's schedule such as that of a crane hire company with limited operating hours. To ensure that your next job is completed as quickly and efficiently as possible choose a crane hire company with flexible availability.
Mighty Cranes offers 24/7 and emergency crane hire services for all of your crane hire needs. Our highly trained crane operators are on call 24/7 to help ensure that your next construction project is completed on time and in budget.
If you're looking for reliable mobile crane hire in Brisbane at competitive prices choose Mighty Cranes. We offer 24/7 crane hire services Redlands, Logan, and Brisbane wide. Call us today on 0477 000 976 for a free quote and comprehensive lift plan.