There are many factors to consider when hiring a crane in Brisbane to ensure that your job is completed without a hitch. Follow our five step guide to hiring a crane to make sure that your next lift is completed as quickly and safely as possible.
1) Common Issues When Hiring A Crane
In each step of a construction project, you will need to plan for unexpected problems and crane hire is no different. In fact, there are many common issues that any business requiring overhead heavy lifting will face including:
 Short lead times
Heavy & uncomfortable loads
Growing demands of infrastructure
Increasing stringent safety regulations
Need for turnover delivery to customers
No matter what the job is, you will need to carefully plan the lift and choose an experienced and flexible crane hire company to ensure that the whole operation isn't overturned by an unavoidable factor e.g. bad weather.
2) Planning The Lift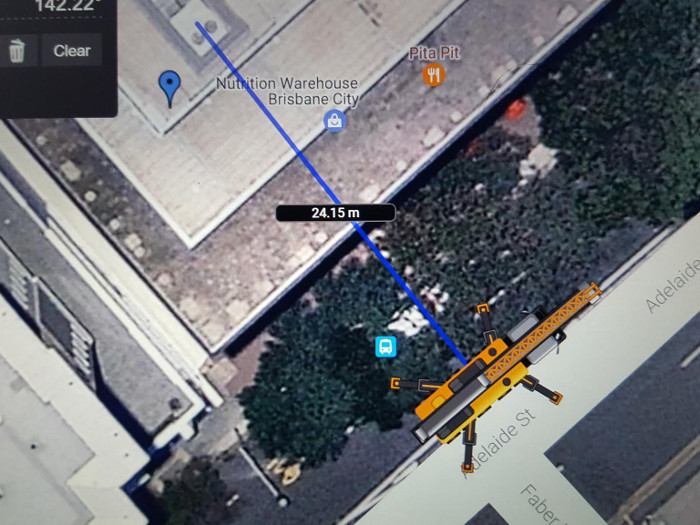 Thorough planning is essential for any successful crane lift. The first thing you should do is identify the requirements of the job.
How high will the load need to be lifted?
How heavy is the heaviest load?
How long will the job take?
What is your budget for the lift?
What additional equipment is required?
Once you have mapped out all of the details of the lift you will need to consult your engineer or foreman to ensure that everything is covered and approved. It is important to note that when a crane is hired the user is generally responsible for all planning, supervising and carrying out lifting operations unless a "contract lift" is signed, in which case, the crane hire company assumes all responsibility.
3) Choosing The Right Crane Hire Company
Choosing the right crane hire company is essential to ensure that the job is completed on time, within budget and as safely as possible. That's why when it comes to choosing a crane hire company it is important to consider the experience, reputation, available equipment and price to ensure that you are getting high quality services at a competitive price.
There are many benefits to choosing a well established crane hire companies with seasoned operators. For example, an experienced crane operator reduces the safety risks involved in a crane lift. Additionally, an experienced operator will be more skilled meaning that the job will be completed accurately. This will increase the quality of your work and customer satisfaction.
It is also important to consider the time restraints of the job when choosing a crane hire company and whether or not their availability will meet your needs. (For example, if you require the use of the crane outside of business hours you may need to choose a company with 24/7 availability).
4) Choosing The Right Crane

Once you have outlined the requirements of the lift and chosen a crane hire company with adequate operators, equipment, and availability, you will need to choose the best crane for the job. This is an important step in any lift as using an unsuitable crane can have disastrous results.
Cranes come in many different models that are each designed for a specific purpose. If you're not knowledgeable when it comes to different crane types then use the expertise of your crane hire company and ask for their recommendation.
Some common cranes for hire include:
High weight capacity of up to 1200 metric tons, high on-road speeds, highly maneuverable, suitable for both on-road and off-road lifts

Compact size and highly maneuverable, suitable for lifts in cramped city conditions

Low Headroom Cranes

Weight capacity of up to 32 tons, suitable for low ceilings and use in industrial areas

Crawler Cranes

High weight capacity of up to 1500 tons, ideal for use on construction sites

Heavy Cranes

High weight capacity, suitable for loading and unloading cargo ships, often used in offshore activities

Self-Erecting Mobile Tower Cranes

Static crane, minimum area required, can be placed on buildings, can be operated from the ground

Mini Cranes

Smallest cranes, suitable for use where other cranes won't fit, easily transported, high performance
Whether you need a maneuverable city crane or a versatile all terrain crane for a job site with no road access, Mighty Cranes has got you covered. Our team of highly experienced crane operators are available 24/7 to ensure that your next job is completed on time and on budget. The Mighty Crane difference lies in the preparation that goes into every lift.
Call us today to take advantage of our free quote and lift plan. We can even arrange to meet with you on site and provide a comprehensive lift plan at no cost to you! Call Mighty Cranes on 0477 000 976.