What Is A Franna Crane?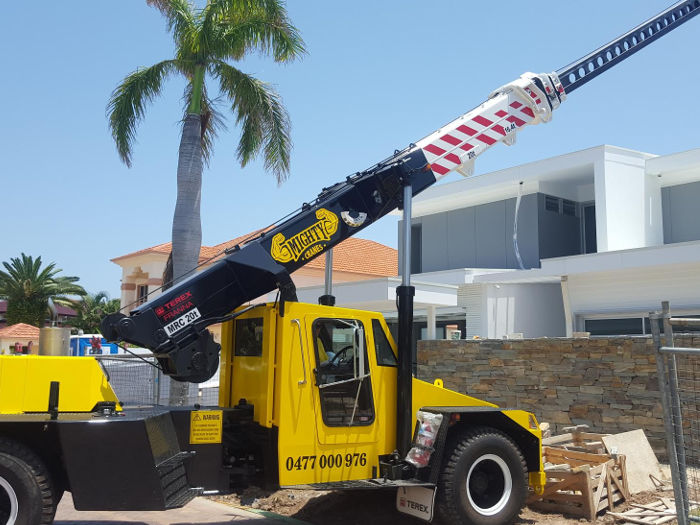 A Franna crane is a type of pick and carry crane manufactured by Terex. Although, most pick and carry cranes are referred to as Franna cranes even when they are made by different manufacturers. The term "pick and carry" refers to cranes that are designed to lift a load and carry it to its destination.
Franna cranes are similar to mobile cranes in that they are built to travel on public roads. However, they do not require stabilizers or outriggers making them the quick and easy choice for time sensitive or limited access jobs. Pick and carry cranes are particularly popular in Australia where large distances are often encountered between job sites.
There's a Franna crane for every task ranging from small cranes with lifting capacities of only 10 or so tons to larger Frannas with lifting capacities of up to 25 tons. Since their introduction to the Australian market, Franna cranes have largely taken over the work of smaller truck cranes as they require a much shorter setup process.

The original pick and carry Franna crane was designed by Dave Francis, an Australian engineer, in 1980. The company was named "Franna" by Francis as a combination of his own name and his daughter's name "Anna".
In 1983 Franna was taken over by Lou Parolin and Brian Hain and they began to manufacture Franna cranes based on Francis' original prototype.
Franna cranes soon became the most popular manufacturer of pick and carry cranes throughout Australia, and the world, as they offered unique benefits that could not be matched by other crane manufacturers such as their versatility, maneuverability and high-speed performance.
In 1999, an American manufacturing company, Terex, acquired Franna and changed the name to Terex-Franna (although pick and carry cranes are still only referred to as Frannas).
The Franna crane is so popular in Australia as it is perfectly suited to the low speed operations of construction and mining job sites in Australia. It is the obvious choice for most contractors in Australia as it does not require outriggers or stabilisers, giving it a quick set up time for maximum lifting.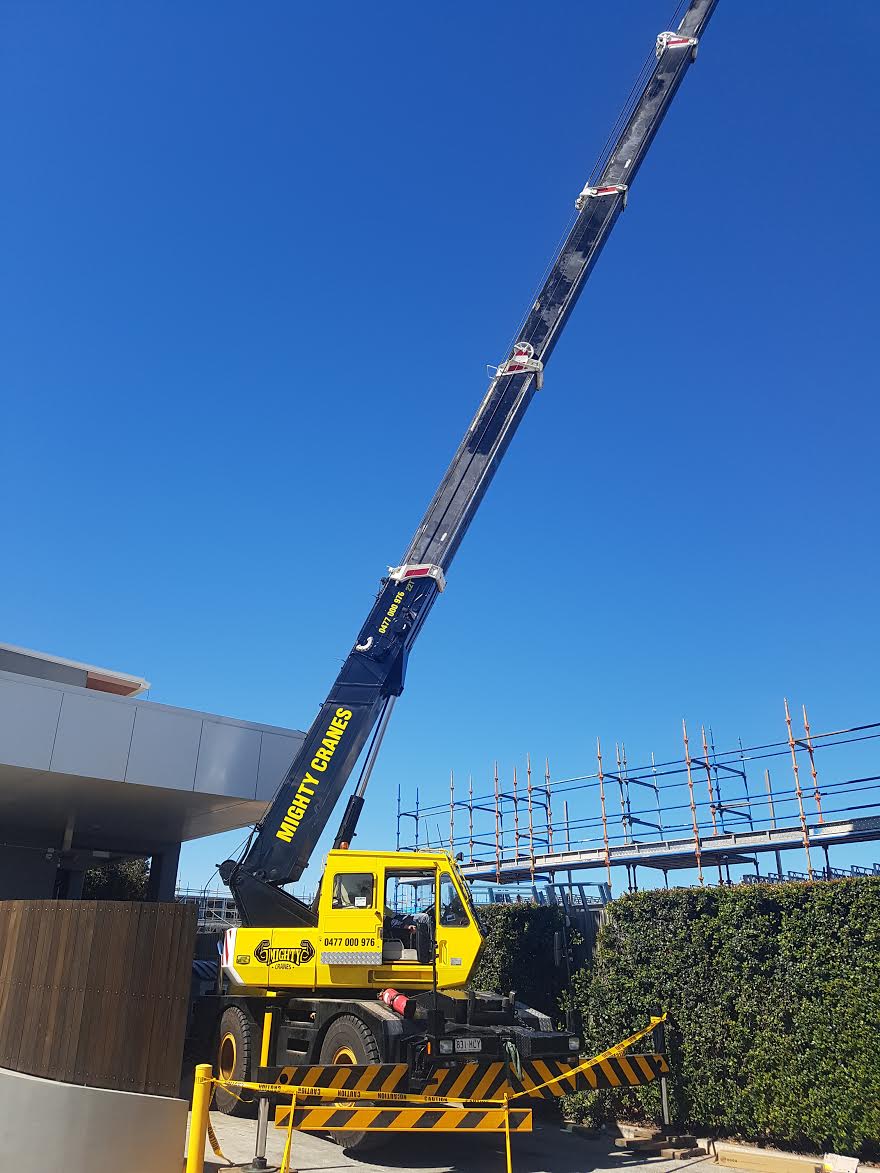 Franna cranes are able to travel on public roads allowing for quick arrival to any Australian job site. Additionally, as a pick and carry crane, Franna's are built to lift a load and then carry that load to the required destination making it a multi purpose lifting machine.
And with cranes available with lifting capacities of up to 25 tons, Franna cranes are the ultimate in heavy lifting in limited access job sites. Plus, the articulated frame steering of a Franna provides maximum maneuverability that can't be matched by other cranes.
Suitable Jobs For Franna Hire
With Franna cranes with lifting capacities ranging from 10 to 25 tons, Franna's are versatile cranes with a wide range of applications.
Domestic Lifts
The compact design and maneuverability of a Franna crane makes it ideal for operating in narrow spaces or for jobs with limited access. This makes Franna cranes highly suited to both small job sites and domestic lifts.
Heavy Duty Lifts
With a lifting capacity of up to 25 tons, Franna cranes are also suited to performing lifts on bigger, commercial job sites. And because Franna cranes are pick and carry cranes, they are designed to lift a load and transport it to its intended destination. This makes Frannas suitable for use on projects with multiple job sites where heavy loads need to be transported between sites.
Tight Access Lifts
The articulated frame steering of a Franna crane affords it the maneuverability required for tight access lifts on sites where other cranes would not be able to operate. Franna cranes can also travel on public roads at high speeds and require minimal set up making them the perfect lifting machines for any Brisbane job site.

If you're looking to hire a Franna crane in Brisbane, choose Mighty Cranes. Our highly experienced crane operators are on call 24/7 for emergency lifts to ensure that your next job is completed on time and within your budget. And with our crane fleet based locally in Mansfield, Brisbane Southside we can have a Franna crane out to your job site in no time.

Choose Mighty Cranes for quality Franna crane hire Brisbane wide at competitive prices. Call 0477 000 976 today.
(Click Here to see our standard Franna Crane Hire Rates)