Redlands City Crane Hire – Mighty Cranes
Mighty Cranes is a South East Queensland crane hire company based in Capalaba. We provide professional Franna and City crane hire services at great prices! As we are a local business, run by locals, we service the whole surrounding area including North Brisbane, South Brisbane, Logan and Redlands Bayside regions.
Located in Capalaba, we are local to the Redlands Bayside area. This means we can guarantee prompt arrival and quality service to the Redlands Bayside region. Due to the proximity of our crane fleet, we are also able to offer a great response time for crane hire in the Redlands and surrounding areas.
Our fleet of mobile cranes require minimal setup and are ready to lift shortly after arrival. The fast on-road speeds of our mobile cranes and handy location means you can have a crane at your Redlands job site in no time – that's more money in your back pocket!
Don't wait around for business hours to start. Mighty Cranes can help you meet your deadlines. With our emergency Franna and City crane hire service, you can have a crane on call to any job site in Redlands 24/7.
Looking for a reliable, versatile, and cost-efficient or emergency Redlands crane hire solution? Call Mighty Cranes on 0477 000 976 now for your free quote today.
Alexandra Hills, Amity Point, Birkdale, Capalaba, Cleveland, Dunwich, Mount Cotton, Ormiston, Point Lookout, Redland Bay, Sheldon, Thorneside, Thornlands, Victoria Point, Wellington Point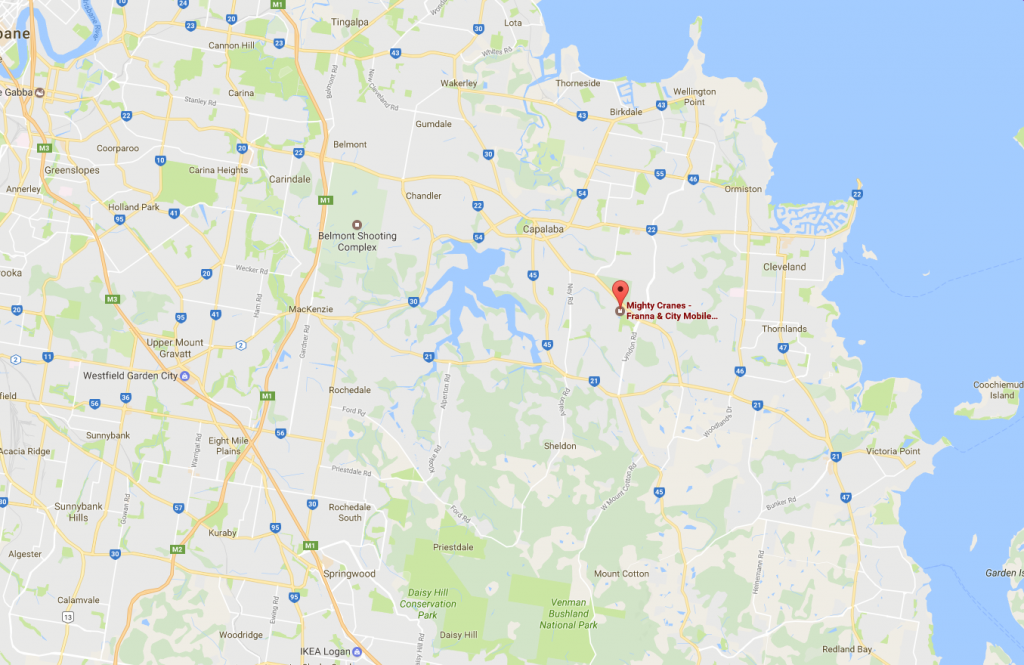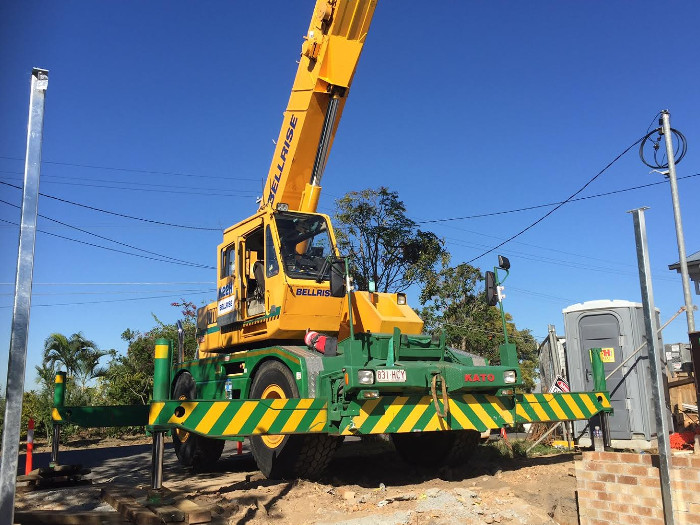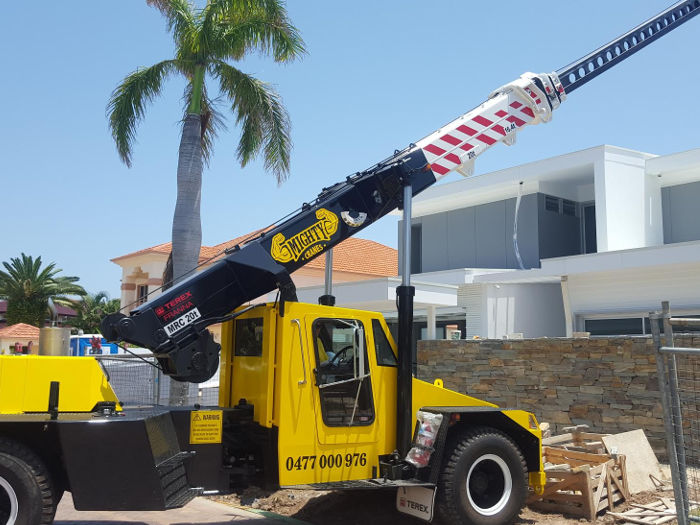 Our versatile Redlands crane hire fleet includes both Franna cranes, rough terrain cranes and city cranes allowing us to provide crane hire services to any Redlands construction or job site.
The mobility and size of our Franna Crane make it suitable for any project requiring mobile crane hire. They are compact and versatile, available for use on any job site and perfect for a quick response to emergency Redlands Crane hire.
City Crane Hire
The versatility of our all terrain city crane makes it the perfect crane for use in any working conditions found in Redlands and surrounding suburbs. Our city crane is able to perform a stable lift in almost any environment due to the crane stabilisers at both the front and rear.
Free Quotes
We plan every lift and we're able to meet you on-site for a free quote, consultation and lift plan ensuring you have the right team for your next lift.
 Need A Mobile Crane Company? We Cover A Wide Range Of Services:
Sheet metal roofing
Frame lifts
Demolition & decommisioning
Mine works
Tunnels
Road infrastructure
Emergency
Railway maintenance
Material lifts
Dual lifting
Gas vessels
Accident recovery
Power grid installations
Portable buildings
Glass panel installation / removal lifts
Insulated roof sheets
Bridges
Stadiums
Removing structural steel
Modular homes
Lifting boulders
Wood Chipper Lifts
Spa installation and removal
Residential
Commercial
HVAC / Air Conditioning Installations
Awnings