Locally based in Capalaba, Mighty Cranes offers quality lift and shift services Browns Plains wide at great prices. Our fleet of versatile mobile cranes are perfect for any job whether you need long term hire, short term hire or even emergency crane hire.
From domestic jobs such as spa relocations and pool installations to large construction site crane hire services, we do it all! For 24/7 access to our versatile fleet of cranes and experienced operators, you can rely on call Mighty Cranes today on 0477 000 976.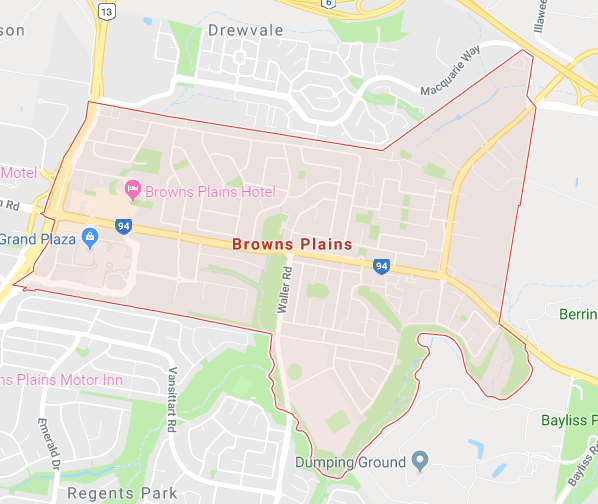 CRANE HIRE BROWNS PLAINS
Browns Plains is a growing suburb in Logan City. Browns Plains is known for its Grand Plaza Shopping Centre with over 170 specialty stores as well as event cinemas, supermarkets, Big W, Target, and Kmart. There are a number of schools in Browns Plains as well as parks that are regularly visited by the circus. Browns Plains is also where Brisbane City bus routes connect with Logan City buses.
Just a 30 minute drive from the heart of Browns Plains, Mighty Cranes services Browns Plains and the entire surrounding area. We offer crane hire services for both domestic and commercial jobs from AC lifts and pool installations to roof trusses and shipping containers. If you need a reliable lift and shift service in Browns Plains call Mighty Cranes today.
If you need emergency crane hire or just the flexibility of crane hire outside of business hours choose Mighty Cranes. We offer reliable lift and shift services for both residential and commercial lifts. And with operators on call 24/7 you can rest assured that we will have the right crane on site as soon as possible. Call Mighty Cranes for all of your emergency crane hire needs.
24/7 Service
Experienced Operators
Emergency Hire
Fully Insured
Tight Access Lifts
If you have a job with no road access or limited space for a lift, we have the crane for you. Our AT-20 Franna crane is highly maneuverable, ideal for use in limited access lifts. And with all-terrain and rough terrain cranes available we offer lifts anywhere from city job sites to rural properties with no road access. For quality, reliable lifts at great prices, call Mighty Cranes on 0477 000 976.
FREE QUOTES
We plan every lift and we're able to meet you on-site for a free quote, consultation and lift plan ensuring you have the right team for your next lift.
 Need A Mobile Crane Company? We Cover A Wide Range Of Services:
Sheet metal roofing
Frame lifts
Demolition & decommisioning
Mine works
Tunnels
Road infrastructure
Emergency
Railway maintenance
Material lifts
Dual lifting
Gas vessels
Accident recovery
Power grid installations
Portable buildings
Glass panel installation / removal lifts
Insulated roof sheets
Bridges
Stadiums
Removing structural steel
Modular homes
Lifting boulders
Wood Chipper Lifts
Spa installation and removal
Residential
Commercial
HVAC / Air Conditioning Installations
Awnings