FRANNA & CITY CRANE HIRE –MIGHTY CRANES
Mighty Cranes is an Australian owned and operated crane hire service based in Brisbane. Our fleet of cranes includes; rough-terrain, all-terrain and Franna cranes. Our crane fleet is partnered with an experienced team to help our clients complete each lift safely and efficiently.
Mighty cranes are a locally owned and operated crane hire business assisting residential and commercial clients, with customer service being our number one priority. We are fully insured, operate 24/7 and provide reliable mobile lifting services across the greater Brisbane area.  Contact the team at Mighty Cranes today for a free quote on a dual-crane lift and lifting plan on 0477 000 976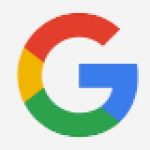 Mighty Cranes placed 2x large water tanks on a very difficult building site in Brisbane for us. Great communication and brilliant on-site team! A difficult job made easy by Mighty Cranes!
Jeff Sloman – Google Review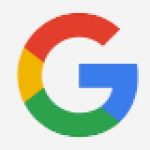 I used Mighty Cranes to lift a large swim spa over my house into the backyard. So glad I did. Super professional work. Not a single mark on my driveway nor lawn. The guys were friendly and very helpful. Pricing was very competitive. Highly recommend their services.
Amanda Sands – Google Review
Mobile Crane Hire Sinnamon Park
Mighty Cranes provides cost-effective mobile crane hire Sinnamon Park and Brisbane Southside wide. The Mighty Cranes difference is the amount of planning that we put into every lift to ensure that your next job runs smoothly and within budget. No job is too big or small, whether residential or commercial.
Call Mighty Cranes today on 0477 000 976 for a free quote and comprehensive lift plan.
Sinnamon Park Suburb Profile
Sinnamon Park is an outer suburb of the City of Brisbane, located 15.8km southwest of the CBD by road or an 18-minute drive in off-peak traffic. At the time of the 2016 census, Sinnamon Park recorded a population of 6,419 people.
Officially established in 1989, Sinnamon Park was named for the Sinnamon family, former owners of a large family farm in the area. Surrounding suburbs of Sinnamon Park include Jindalee, Fig Tree Pocket, Mount Ommaney, Jamboree Heights, Darra, Seventeen Mile Rocks, and Sumner.
There are no schools, public or private, within Sinnamon Park's borders. However, there are a number of primary and secondary schools in neighbouring suburbs, including Jindalee State School, Jamboree Heights State School, Darra State School, and Centenary State High School.
There are also several heritage-listed sites in Sinnamon Park, such as Sinnamon Farm and Sinnamon Memorial Uniting Church.
Sinnamon Park is bounded on the north and east sides by the Brisbane River and Jindalee Creek Riparian zone. The land within Sinnamon Park is zoned solely as residential, explaining the suburb's large population when compared to other similarly-sized suburbs in the area, such as Seventeen Mile Rocks.
According to realestate.com.au, Sinnamon Park's property market is in high demand, with a 22.8% growth in house sale prices over 12 months. The current median house sale price in Sinnamon Park is $995,000, with average house rental prices sitting at $580 per week.
Emergency Crane Hire 24/7
If you need emergency crane hire or just the flexibility of crane hire outside of business hours choose Mighty Cranes. Mighty Cranes offer reliable lift and shift services for both residential and commercial lifts. From breakdowns, vehicle retrieval and tree removal, we do it all. Call Mighty Cranes on 0477 000 976 for all of your emergency crane hire needs.
24/7 Service
Experienced Operators
Emergency Hire
Fully Insured
Tight Access lifts
Mighty Cranes have a versatile fleet of mobile cranes available for crane hire Capalaba wide. Our AT 20 Ton Franna crane is highly maneuverable ideal for use in limited access lifts. And with all terrain and rough terrain cranes available we offer lifts anywhere from city job sites to rural properties with no road access. Whether you need a 20 ton Franna for a tight access job or a 55 ton all terrain crane for a job with no road access, we've got you covered. For quality, reliable lifts at great prices, call Mighty Cranes on 0477 000 976.
FREE QUOTES
We plan every lift and we're able to meet you on-site for a free quote, consultation and lift plan ensuring you have the right team for your next lift.
 Need A Mobile Crane Company? We Cover A Wide Range Of Services:
Sheet metal roofing
Frame lifts
Demolition & decommisioning
Mine works
Tunnels
Road infrastructure
Emergency
Railway maintenance
Material lifts
Dual lifting
Gas vessels
Accident recovery
Power grid installations
Portable buildings
Glass panel installation / removal lifts
Insulated roof sheets
Bridges
Stadiums
Removing structural steel
Modular homes
Lifting boulders
Wood Chipper Lifts
Spa installation and removal
Residential
Commercial
HVAC / Air Conditioning Installations
Awnings