24/7 Service

Free Quote

Cost-effective!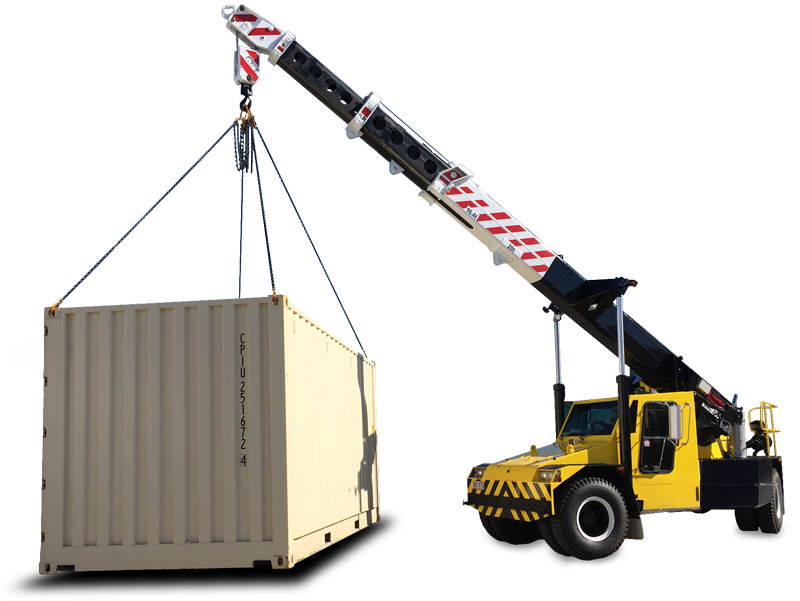 Crane Hire Brisbane – City and Franna Hire
Mighty Cranes is a Brisbane crane hire and rigging company that offers lift and shift services to the Building, Mining, Boat building industries and general public. We specialise in Shutdown work, Sensitive loads, Building materials and Air Conditioning plant lifts. Mighty Cranes services the Brisbane, Logan and Redland Bayside area.
Lift with Confidence!
We operate a 24 hr service 7 days so you can rest assured that no matter when you need a reliable lifting service Mighty Cranes is here to help you complete your project on time and within budget whilst complying with all workplace health and safety requirements.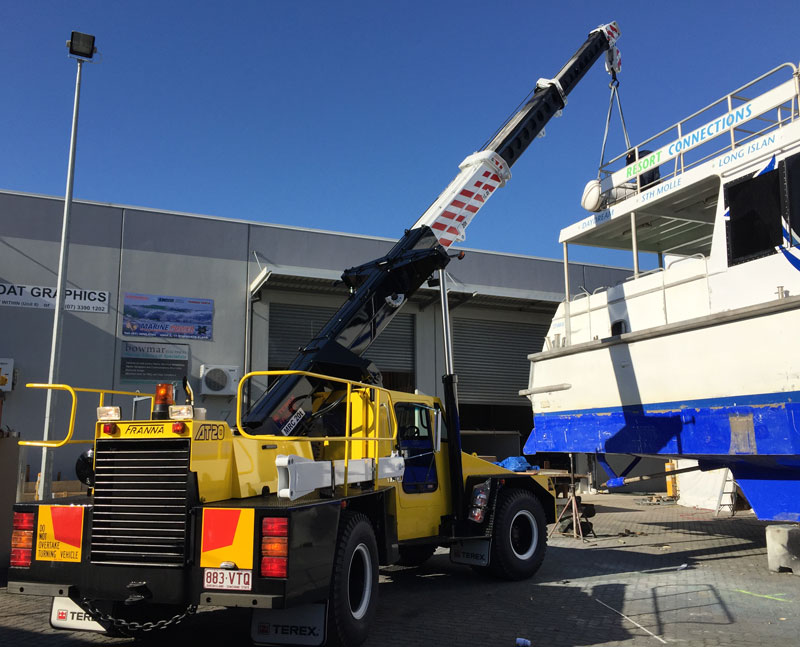 Mighty Cranes is a local crane hire Brisbane company offering professional, quick and easy mobile crane hire. We operate 24 hours, 7 days a week with quick response emergency crane hire servicing North Brisbane, South Brisbane, Logan and Redlands Bayside area. We have a range of cranes available for hire, suitable to almost any  jobsite, including rough terrain, all terrain, City and Franna crane hire Brisbane. 
Mighty cranes specialises in pick and carry, lifting, crane and rigging hire services for the Building, Mining, Boat building and air conditioning industries. With a highly trained, professional team of crane operators and a great range of cranes, Mighty Cranes is equipped to manage any commercial or domestic lifting, shifting and rigging jobs in Brisbane.
With Mighty Cranes you can rest assured that no matter when you need a reliable crane and rigging service, Mighty Cranes is here to help you complete your project on time and within budget whilst complying with all workplace health and safety requirements. Mighty Cranes is your Brisbane crane hire company.
With a range of mobile cranes available, including Franna cranes and city cranes, we can offer a speedy arrival and a quick set-up, for efficient and on budget Brisbane crane hire. Our highly trained crane operatives are professional riggers, ensuring complete safety and efficiency in any Brisbane rigging and lifting jobs.
The "Pick-and-Carry" or "Taxi" Franna cranes are versatile and compact which makes Franna cranes the popular choice for mobile crane hire Brisbane. With their compact size and mobility, our Franna cranes can arrive quickly to Brisbane jobsites, including emergency call-outs and domestic work. The quick deployment and minimal set-up time of Franna cranes allow them to be used in place of small truck cranes to provide a more budget friendly and time efficient crane hire service for Brisbane projects. 
Franna crane hire is also a great choice for domestic lifts when you need to taxi heavy items around a property like shipping containers, demountables, fibreglass pools, granny flats, spas and gardening supplies.
We also offer city crane hire, with off road tyres for ease of access to any Brisbane site and built in stabilisers to ensure safety for all lifts. Due to the all terrain city crane's versatility and capability to be used in extreme temperatures, it can be used efficiently in almost any environment.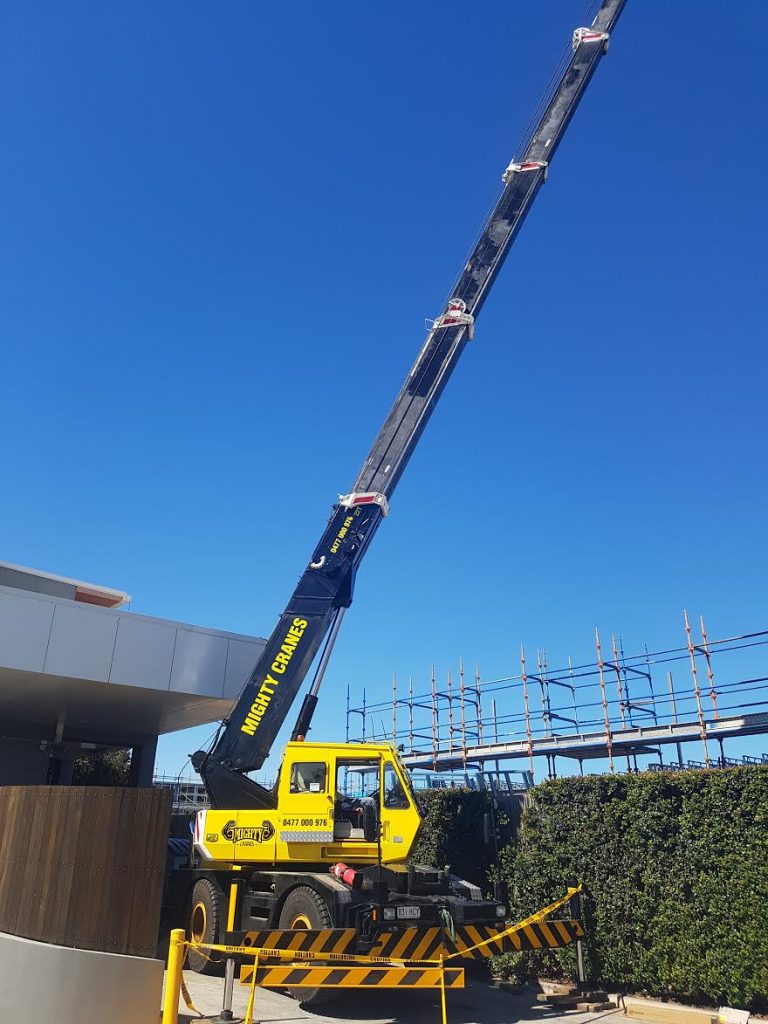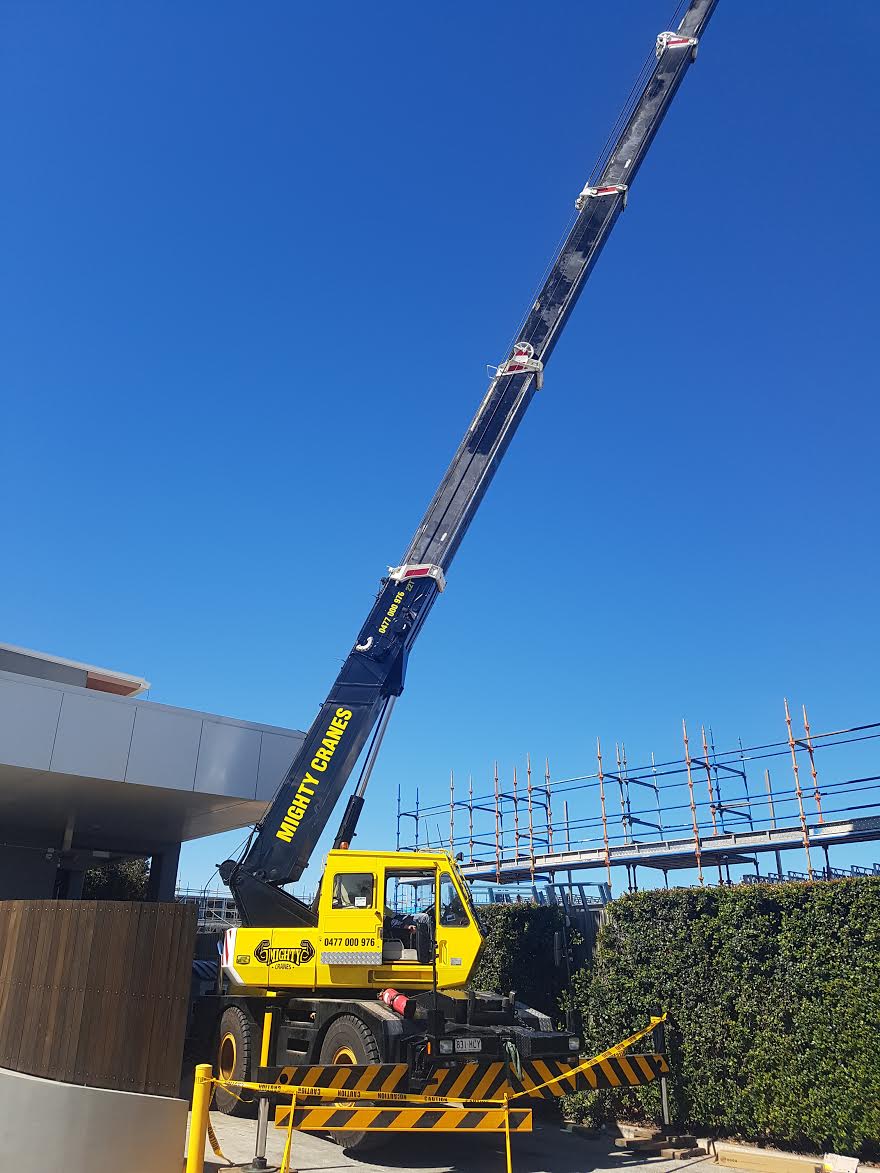 An all terrain crane is a combination of a truck mounted crane and a rough terrain crane. All terrain cranes are the perfect hybrid combining the off road capabilities of rough terrain cranes with the mobility and on road speed of truck cranes. With the ability to drive on any terrain, as indicated by the name, all terrain crane hire is perfect for use on Brisbane construction sites with no roads and remote job sites without road access where other cranes would not be able to travel to.
Rough terrain cranes are characterised by their ability to access job sites with limited working areas and a single cab for both operating and driving the crane. They are equipped with, a short wheelbase and oversized tires for ease of movement over rough surfaces. Rough terrain cranes are designed to be able to travel on worksites without established roads and lift in confined spaces where other, less maneuverable cranes, are not able. Mighty cranes is the best choice of crane hire company for rough terrain crane hire Brisbane.
Pick and carry cranes, commonly referred to as franna cranes, are a popular choice for use when dealing with large distances between job sites often encountered in Australia, specifically Brisbane. Pick and carry cranes are often used in place of smaller truck cranes as they do not require stabilizer legs or outriggers resulting in a much quicker setup time. As the name denotes, pick and carry cranes are specifically designed to both lift and transport to a destination within a small area. Franna crane hire are perfect for use on construction sites, in warehouses, for plant maintenance, and even domestic lifts as they are designed for use on public roads. To hire a Franna crane Brisbane from the leading crane hire company, call Mighty Cranes today.
For quick, easy and cost-effective City and Franna crane hire Brisbane, contact us today.
Rigging Brisbane
Rigging is an essential part of any lift involving the repositioning, movement and securing of large loads. Mighty cranes consist of an experienced team that have had extensive training in both rigging and crane operation. Correct rigging is one of the key aspects of ensuring a stable load and a safe lift.
Free Quotes
We offer a quote service where we can arrange a consultation, on site and free of charge, to design a comprehensive lift plan, including full risk assessments, specific to the requirements of each job we take on. Our highly trained team are quickly able to identify the correct slings and shackles required for each lift. Mighty Cranes is leading provider of crane hire services and rigging Brisbane wide.